People Moves
Raymond James Hires former Morgan Stanley Wealth Head For West Coast Push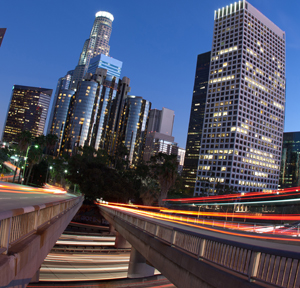 The wealth manager has brought in one of the most senior figures in the sector to drive expansion along the West of the US.
Raymond James & Associates' Private Client Group has brought in an industry veteran to help expand the firm's employee branches along the West Coast of the US.
Rick Sanchez has 30 years of experience in the financial sector, including a stint as director of global wealth management at Morgan Stanley. Most recently, he was co-founder and managing partner at SeaCrest Wealth Management, responsible for daily operations and advisor recruiting.
He has been named as regional director of Raymond James' newly-formed West Coast region, consisting of California, Oregon and Washington states.
Based in Walnut Creek, California, he will report to western division director, Pat Allison.
Sanchez has held several roles at Morgan Stanley in the past, starting in 1983 as a financial advisor with Dean Witter and being promoted to sales manager, western regional director, national sales director and, finally, director of the global wealth management business. In the latter role, he was responsible for over 440 branches and 10,000 financial advisors.
Along with Raymond James' recent management appointees across San Diego, California, San Francisco, California, and Seattle, Washington - and existing managers on the West Coast - Sanchez will lead a "focused expansion" in these regions that are a "key part of our growth strategy," said Tash Elwyn, President of Raymond James & Associates.
"It's well documented that there is significant wealth along the nation's West Coast as well as a number of financial advisors, many of whom grew up with great regional firms that have long since disappeared through consolidation," Elwyn told Family Wealth Report (sister news service to this one).
The Private Client Group at Raymond James represents 64 per cent of the firm's total revenues, the firm said. RJA is a network of 2,500 advisors across 250 branch and 105 satellite offices.