Renouncing US Citizenship Gets A Bit Easier With Passport Victory; Exodus Grows - Lawyers
Tom Burroughes, Group Editor, 16 March 2015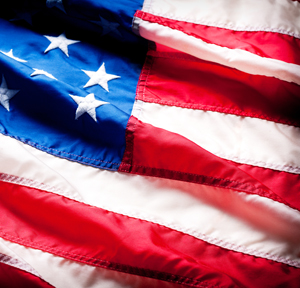 It is often a tiresome process to renounce US citizenship - and expensive. But one source of angst has been removed, law firm Withers Bergman says.
Breaking up can be hard to do. And as far as the US authorities are concerned, they've been making it tough for Americans to say farewell to Uncle Sam. But in one respect the process has become less unpleasant.
Withers Bergman in the US has struck what it says is a victory for Americans who have sought to renounce their citizenship but whose passports had been taken away for the duration of this process – leaving people in limbo and unable to conduct business and visit loved ones. Americans living around the world, such as in Asia and Europe, have suffered a number of problems, lawyers say.
A phenomenon of recent years has been that of how often wealthy US citizens have gone through the time-consuming process of renouncing their status to fully break free from the global reach of the Internal Revenue Service. What was once an obscure trickle has become a flood. Almost 3,000 Americans decided to renounce in 2013; it is expected, industry figures say, that the figures for 2014 will be higher, and this year's higher still.
An old rule stating that the Department of State must hold a US citizen's passport while their renunciation application was being reviewed and processed – sometimes taking as long as a year – also meant that such a person would not be issued a visa to travel to the US because they were still considered a US result. Such a person was stuck in a kind of No Man's Land.

However, the DoS has accepted that this process had to be changed and has ordered US embassies and consulates to return passports to any citizens planning to travel to the US.
This is a victory for basic common sense, Reaz Jafri, head of immigration, US and Asia, told this publication. With as many as 5,000 people looking to renounce their US citizenship this year, the potential problems that could have been caused by not changing practice would have been large, he said.

Withers became aware of the issue of people caught in jurisdiction "limbo" last year - there was a case, for example, of a person who was forced to miss a first year of a university course in the US as a result; an investor was unable to undertake a major business transaction due to this issue and, most unpleasantly, a person in Hong Kong could not see a parent who was very ill and who later died in the US, he said.
"We reached out to the State Department and said they must issue visas to people or give their passports back. There is a constitutional basis for saying that if you are a US citizen then you have the right to travel," Jafri said. "I was actually amazed in fact that they [the State Department] got it and give them a lot of credit for moving as fast as they did," he continued.

"I think everyone has to be pleased at the outcome; the State Department is very happy that this was an issue they could address, and they did," Jafri said. People with dual nationality issues no longer are barred from moving around.

With an estimated 7 million Americans living abroad, the number of people renouncing citizenship is likely to keep rising; it could go up into the tens of thousands, he said. Many people who had in the past not been confronted with these issues are deciding to act. Those individuals that have no connection to the US other than being US citizens are looking at the burden of complying with FATCA and having to file US taxes and are coming to the conclusion that it makes no sense to retain US citizenship, he said.

To renounce citizenship, according to one explanation, a person must prove five years of US tax compliance; for those with a net worth greater than $2 million or average annual net income tax for the five previous years of $157,000 or more for 2014, there is an exit tax. This is a capital gains tax, in effect, called an "exit tax". The renunciation fee has risen to $2,350 – which critics see as cheeky as it ought perhaps to be free to leave a country.