People Moves
Credit Suisse Names Market Group Head For Singapore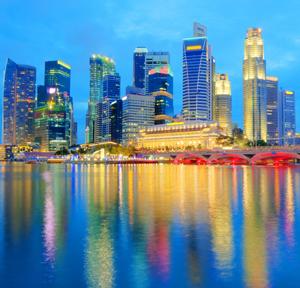 The Swiss bank has promoted from within its ranks to name the market group head of Singapore.
Credit Suisse has appointed Jin Yee Young, formerly sector head and deputy market leader for Indonesia, to the role of market group head of Singapore, this publication can confirm.
Her promotion means she reports to Benjamin Cavalli, market area head for Southeast Asia, according to an internal memo seen by WealthBriefingAsia.
Young brings more than 18 years of experience in wealth management, 11 of which were with Credit Suisse in Singapore. She was a relationship manager primarily covering the Greater China market before she took up the management route as part of the Swiss bank's "Frontline Leadership" career path, and has since held several leadership roles within the regional private banking franchise.
Earlier in March, the Zurich-listed bank said Brady Dougan is stepping down as chief executive at the end of June this year after eight years in the post and will be replaced by Tidjane Thiam, who is currently CEO of Prudential, the London-based financial services group. Dougan joined Credit Suisse First Boston in 1990, where he headed the equities business between 1996 and 2001, prior to his appointment as global head of the securities business in 2001.