Florida-Based Education Programmes Are Launched For LatAm Family Businesses, Advisors
Eliane Chavagnon, Editor, Americas , 11 June 2015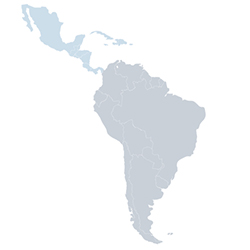 A set of programmes is being launched for wealthy Latin American families by organisations in the US.
Two organisations have linked up to provide investment knowledge and financial industry insights to wealthy business owners and their advisors in Latin America.
Put together by the Aresty Institute of Executive Education at the Wharton School of the University of Pennsylvania and the Family Business and Office School, the four programmes are focused on: corporate governance, family governance, private wealth management and M&A/private equity.
The schools said the programmes aim to achieve the following:
•The corporate governance programme shows current and aspiring board members, and those who advise them, how to apply ethical and operational perspectives in a decision-making context;
•The family governance programme helps founders, family members, next-gen heirs and family advisors learn how to use governance and communication strategies to mitigate certain risks;
•The PWM programme provides high net worth individuals, family members, financial advisors and managers of family offices with expertise in investment and financial performance tools such as manager evaluation, asset allocation, as well as a view of a family's assets beyond the financial or investment side; and
•The M&A/PE programme provides company executives, current and future board members, owners of closely-held businesses, and their advisors, with knowledge of valuation, private equity and capital markets, and the skills needed to determine the future value of their strategies.
The Family Business and Office School provides education, workshops and forums to high net worth families, individuals and wealth advisors in Latin America and Miami.