FEATURE: Grass-Roots Financial Planning For Footballers
Wendy Spires, Head of Research , 13 July 2015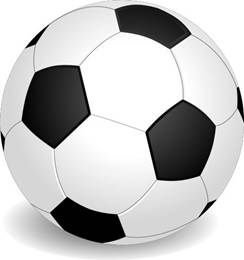 There are legions of stories, it seems, about former professional footballers who end up in financial trouble. This article examines what is being done to educate players about a secure life when the final whistle blows.
There are shocking levels of bankruptcy among ex-professional footballers. Here, senior executives at Smith & Williamson, the accountancy and investment management group, explain why they have been working to tackle the issue at grass-roots level. This publication is delighted to share this article - first published on findaWEALTHMANAGER.com - and invites readers to respond.
With the media hype over their stellar salaries, not to mention lucrative sponsorship deals, it would be easy to place professional footballers firmly in the "made for life" category. However, research* shows that an incredible two out of every five former professionals have declared bankruptcy within five years of hanging up their boots.
It would be easy to blame these seemingly unlikely financial failings on other, well-publicised, excesses of the game. However, the financial reality of a footballing career is usually very far away from what the public - and the youngsters entering the profession - perceive to be the case, senior executives at Smith & Williamson explained in a recent interview.
Such is the need for professional footballers to have a financial reality check – and as early as possible – that the accountancy and investment management firm decided eighteen months ago to launch a pioneering educational programme to help set Premier League trainees on a sensible financial path.
To sum up the rationale behind the Smith & Williamson Academy programme, Nick Travis, investment manager at Smith & Williamson, said that rather than having to go and "clear up the mess" when footballers have taken poor (or no) financial advice, the firm decided "to go to the root of the problem" – namely, the historical lack of financial education in schools generally, but particularly in the academies dedicated to creating Premier League stars.
While there are certainly millions being made by professional footballers, the fact remains that playing at hallowed grounds such as "the Theatre of Dreams" can be as ephemeral as the nickname for Manchester United's stadium implies.
Luke Brooks, a director in financial planning at Smith & Williamson, summed up the chances of any individual making it into the top flight of football: "Careers can be short, even if the upper echelons are reached. Many footballers fail to realise that a non-earning retirement (from the game at least) of potentially 50 years or more looms upon leaving the game."

As such, there are a surprising number of examples of former Premier League superstars who have ended up in the bankruptcy courts; then there are the very much more common financial struggles among those in the lower echelons and, of course, those who never "made it" at all.
Financial responsibility
Brooks, along with Peter Fairchild, a partner in the private client tax team, and investment managers Nick Travis and Michael Saunders, have seen huge enthusiasm for the message of financial responsibility Smith & Williamson is bringing. In an effort to assist the younger footballing generation they devised their accredited National Vocational Qualification (NVQ) programme. The firm is now working with ten Premier League clubs and is having requests for its advisors to visit trainees as well as more established players coming in thick and fast.
There is, the group explained, often an acute need for proper financial advice at every level of the game. Saunders explained how often the financial services industry has been termed "short-termist".
"It is important to provide a long-term service to clients rather than selling a product to make a quick buck. Clients need to be treated as individuals and have bespoke financial solutions based on their needs. This is essential in sport where circumstances can change very quickly; one season you can be playing for the under 21s and the next be a fully-fledged first team squad member, which brings with it financial reward and responsibility."
So, while the Smith & Williamson Academy programme is helping trainees in their teens and early twenties with the basics of savings and investments, the firm has long specialised in working with footballers and established sports men and women. It has been called in to assist at various stages of individuals' careers – and often when things have gone badly awry.
Fairchild, a tax specialist, has seen the full range of financial mismanagement over his time working with footballers. At the more headline-grabbing end of the spectrum, he notes that some footballers (along with other sportspeople and celebrities) have fallen foul of HMRC by putting millions of pounds into dubious tax schemes and now face "accelerated repayments" of owed tax of a similar order of magnitude. At the other, more prosaic, end is a simple lack of financial planning and a belief that money will keep rolling in even after retirement.
"I've been working with footballers for twenty years and when I first meet them it's a surprise when they do have plans in place," said Fairchild. "They need to have acknowledged that their earnings are going to fall off a cliff when they stop playing and that they are going to need to supplement that outgoing wage."
Their plans for after-retirement need to be realistic, noted Brooks. Although some former professionals have made a seamless transition to being television personalities, positions on the commentator's couch are extremely limited. Further complicating matters is the fact that whilst professionals who keep playing until their mid-thirties are considered lucky, none are able to access their pension until 55. A special government dispensation allowing footballers to draw on pension savings at 35 was abolished in 2006.
Saunders pointed out: "It is vital for sportsmen and women to obtain a holistic view of their financial affairs. Historically, some professionals have been ill advised by existing associates, perhaps not fully experienced or qualified in the respective fields. We have found many sportspeople saving with the best of intentions, but due to poor advice it has been done badly. The unfortunate result is capital locked away for many years and an individual with an, understandably, wary view of financial advisors."
A unique earnings trajectory
When the unique earnings pattern of footballers is taken into account, the troubles even those who reached the top of the game have experienced are not surprising – particularly when lifestyle factors are also considered. "Because of the quantum of earnings involved, you wouldn't think that someone could mismanage things to such an extent to which they become bankrupt, but some do," said Brooks. "Often it's about all the outgoings and having them lined up to their income. People come to find they have very large calls on their money that continue after their playing salary stops."
While some players in their thirties are willing to swallow their pride and make a slow glide down the divisions in a bid to keep earning as long as possible, this is only a short-term solution. Wages in the Premiership are light years away from those earned in the lower divisions. "The figures you see in the press are outliers," said Brooks. "In the Premier League, average weekly earnings are about £30,000 a week across the field, but in the Championship that often falls to £2-3,000."
It would be easy to think that this part of the story is all about fast cars and luxurious living. However, Travis is quick to point out that misguided generosity has also played a ruinous role. He highlights the case of ex-Aston Villa star Lee Hendrie, who was declared bankrupt in 2012. Anecdotal information suggests he bought a string of luxury homes for family members at the height of his career, as well as the top of the property market. He was subsequently left unable to cope with multiple hefty mortgages when he retired and the property market suddenly crashed.