Practice Strategies
EXCLUSIVE: Experts Set Out Latest Client Onboarding Thinking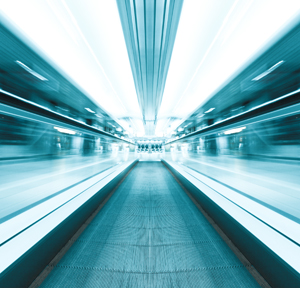 Readers are invited to view this webinar on the crucial topic of client onboarding, produced by this news service in association with Appway, the specialist firm working in this field.
WealthBriefing is delighted to add an exciting new webinar tackling the hot topic of client onboarding to its cache of thought-leadership content – access to which is free for all subscribers.
The webinar was produced in association with client onboarding specialist Appway, continuing a research partnership which began with the publication of the ground-breaking study Converting Compliance Challenges into Business Benefits: Optimising Client Onboarding in Wealth Management in October 2014.
Through this report, WealthBriefing and Appway sought to quantify the scale of the onboarding challenge facing wealth managers today - by surveying professionals at leading institutions all over the world, along with interviewing an array of senior executives, consultants and technology experts to contextualise these findings. As well as generating key benchmarking metrics, the report kicked off an important debate about how institutions can balance the often conflicting priorities associated with the onboarding process and arrive at an approach which is efficient yet produces immaculate regulatory evidencing, and which is cost-effective and yet still represents a seamless and hopefully even enjoyable client experience.
Leading the webinar were Philip Schoch, practice lead, client onboarding at Appway, and Wendy Spires, head of research at WealthBriefing and author of Converting Compliance Challenges into Business Benefits. Joining them to address an audience of hundreds of professionals based across all the world's major wealth hubs were a trio of senior executives with special expertise in onboarding issues: Tim Tate, director, office of global chief operating officer at Citi Private Bank; Gillian King, head of operations and change at Duncan Lawrie Private Banking; and Pauline Egan, client experience director at Galinago.
Among the subjects covered by this wide-ranging webinar were: the time-savings wealth managers can achieve through technology enhancements; the extent to which automation and straight-through-processing are prevalent in the industry's onboarding processes currently; the procedures firms have in place to head-off clients dropping out mid-way through onboarding; and – perhaps most important of all - the myriad business benefits firms hope to achieve through enhancing their client take-on procedures.
Watching this illuminating webinar takes less than one hour, but is sure to greatly enhance any wealth management professional's understanding of the forward-thinking approach to client onboarding that technology is facilitating today.