INTERVIEW: Private Bank Explains Its Hopes For China Co-operation Pact
Tom Burroughes, Group Editor , 6 August 2015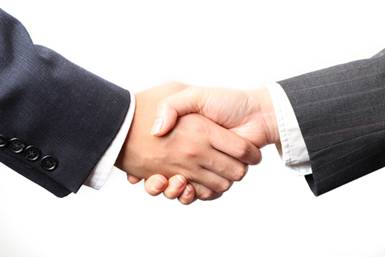 A Geneva-headquartered private bank that has recently grown through acquisition has taken a step to boost distribution of services and products into mainland China. This publication provides more detail on what is involved.
Last week this publication reported on how China-based Noah Holdings entered into a co-operation pact (see here) with Geneva-headquartered Union Bancaire Privée through through which Noah plans to grow its research and product design capacity, while UBP will distribute services to China.
The move is part of a trend of Chinese institutions tying up with European private banks. Among other recent China/Europe agreements around private banking, BHF Kleinwort Benson Group, a bank with a strong German heritage and business footprint, is the subject of a bid for its outstanding shares by Fosun Group. Such a deal would add to an agreement Fosun has already struck to buy Hauck & Aufhäuser, the venerable German private banking and financial firm. Such transactions are a sign of how Chinese institutions are seeking to diversify product offerings and tap into the expertise, as they see it, of private bank players from developed market economies.
This publication asked UBP about the agreement and what it hopes to achieve through this pact; it spoke to Nicolas Faller, co-chief executive of UBP Asset Management.
How long has UBP been in talks with Noah about this and when was such an agreement first contemplated?
We began discussions with Noah roughly nine months ago and an agreement was first contemplated shortly thereafter.
The agreement allows UBP to distribute services to China in the mainland - what sort of access has UBP had prior to this?
To clarify, we (UBP) will not directly distribute any UBP services in China.
Noah's offshore clients (primarily based in Hong Kong) will be able to invest in UBP's range of offshore products across our traditional and alternative investment funds range.
Onshore (China based) Noah clients may be able to access UBP's offshore products and customised discretionary/advisory solutions through the QDII programme [qualified domestic institutional investor], which allows onshore Chinese to invest in select overseas markets.
How do you regard growth potential for the mainland China wealth management market? Any rough idea of trends, growth rates, etc?
According to Noah's analysis, Chinese individuals' wealth is growing at a rapid pace. This is evidenced by the high growth rate projections of nominal GDP per capita and disposable personal income.
When do you expect this agreement to go live?
The agreement was signed on July 30 and goes live in August.
Are you recruiting people, redeploying staff as part of this agreement? If so, who?
We have put in place a task force to provide the first level of service to Noah. We are currently discussing with them regarding what resources will be needed for our cooperation and will make decisions about recruiting or redeploying staff once we have reached a conclusion on what is needed.
Why do you think this deal will work, given that joint ventures and similar arrangements haven't always been harmonious in China?
The agreement between Noah and UBP is not a joint venture. It is a co-operation agreement. We have confidence the cooperation will be successful because UBP is filling a necessary gap in Noah's platform by providing asset management solutions and services across traditional and alternative asset classes. At the same time, UBP will gain access to a market (China) where we have today little penetration into the HNW individual client segment.
Michel Longhini, private banking head, has ample experience of Asia, given his background. Did he have a specific set of ideas for this venture?
UBP's Private Banking strategy is to cater to high net worth individuals all around the world, including China. Mr Longhini was thus fully supportive of this business cooperation strategy, which complements our private banking boost in Asia following the acquisition of Coutts International, as well as UBP's Asset Management presence in the region, which has been driven in the past by strategic joint ventures (in 2011 with TransGlobe and 2015 with a leading asset management team in China) and organic growth (especially in Japan, where we've been successful over the past five years).