DIARY: UBS Commissions New Work By Annie Leibovitz
Amisha Mehta, Assistant Editor, 20 August 2015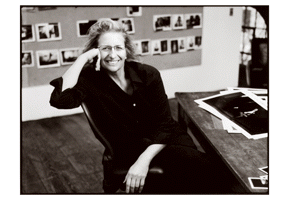 The Swiss wealth management giant has announced a world tour of newly commissioned photographs by Annie Leibovitz. First stop: London.
UBS has teamed up with renowned photographer Annie Leibovitz for a global exhibition tour focusing on portraits of women.
More than 15 years ago, Leibovitz published Women, a book of photographs she worked on with her late partner, Susan Sontag. The new project is a further exploration of the subject, focusing on changes in the roles of women today.
The new exhibition, also called Women and open to the public for free, will launch in London in January before jetting off on a year-long tour to cities including Tokyo, Hong Kong, Istanbul, Frankfurt, New York, and Zurich.
Designated a "living legend" by the Library of Congress, Leibovitz shot to fame in the early 1970s when her witty images documenting popular culture were published in Rolling Stone. She became the magazine's chief photographer, and a decade later began working for Vanity Fair and then Vogue.
Her new photographs will become part of the UBS Art Collection, which includes more than 30,000 works.