People Moves
Standard Chartered Names New Singapore CEO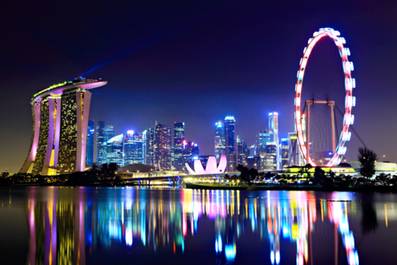 This publication reports on latest news of moves in the Asia-Pacific wealth management industry.
Standard Chartered has reportedly named Judy Hsu as its chief executive for Singapore, taking the helm from Neeraj Swaroop, starting from 1 October.
The appointment is subject to regulatory clearance, Bloomberg quoted the bank, which is listed in the UK but which earns most of its revenues in regions such as Africa, as saying.
This publication is in contact with Standard Chartered on the matter to seek further details.
Swaroop is leaving to pursue other opportunities, the bank said. He resigned after turning down the offer of a job overseeing the business in India, a person with knowledge of the matter was quoted by Bloomberg as saying.
Standard Chartered is considering appointing an interim India head and may recruit an external candidate to fill the position permanently, the news service said, adding that the bank declined to comment on other moves.
Hsu, who joined Standard Chartered in 2009 from Citigroup, remains in charge of wealth management over a transitional period, the news service quoted the bank as saying.
Swaroop joined Standard Chartered in 2005; he was CEO for India and South Asia until 2012. His successor in the role, Sunil Kaushal, was appointed in July as the regional CEO for Africa and the Middle East and made a member of the new management team, it added.
Last month, Standard Chartered appointed Enoch Tan as managing director and regional head, UHNW clients, Association of Southeast Asian Nations. Tan is based in Singapore and responsible for leading the bank's initiatives specific to UHNW clients in the ASEAN region.