The Technology & Operations Trends in Wealth Management Report 2015
Wendy Spires, ClearView Financial Media Ltd, Head of Research, London, 21 September 2015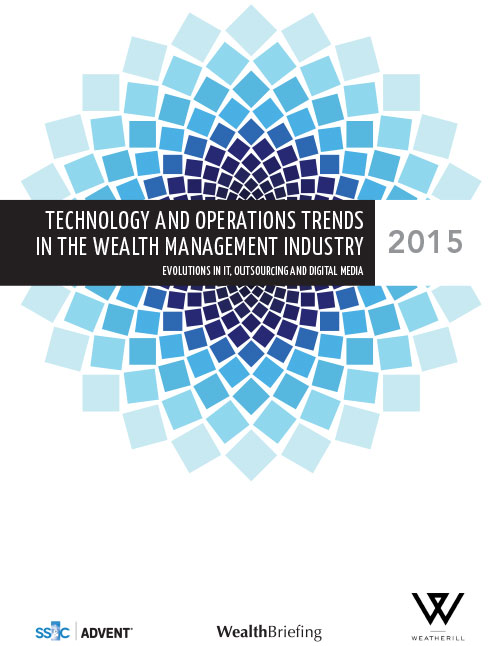 Published in 2015 by ClearView Financial Media Ltd In Association with Advent Software
The third annual Technology & Operations Trends in Wealth Management Report has now been launched, produced by WealthBriefing in association with Advent Software (a business unit of SS&C).
Technology's role in improving operational efficiency, risk control and the client experience has secured its place at the very top of the agenda, as wealth managers the world over grapple with the tripartite pressures of increasing regulatory scrutiny, spiralling costs and an ever-more demanding client base. With technology no longer anything like a tangential issue for institutions, Technology & Operations Trends in Wealth Management has proven to be among the most popular studies in WealthBriefing's regular roster of research.
This wide-ranging study looks at technology and operations trends in the round, examining topics including spending plans, openness to outsourcing, technology innovation and coping with compliance. With cutting-edge insights from senior wealth management executives, consultants and technology experts contextualising the views of front-line professionals, this report allows wealth managers to see exactly where they stand compared to their peers, while also getting a real sense of where forward-thinking innovators (and disruptors) are heading.