Philanthropy
Wealthy Donors Increased Philanthropy Contributions In 2014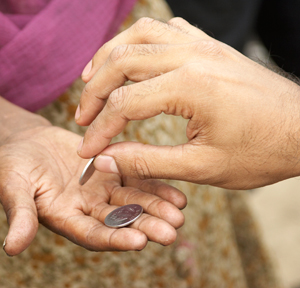 Donors contributing at least £1 million to philanthropic causes slightly increased the total amount granted last year, according to a barometer of such giving by Coutts and a UK university.
Wealthy donors to philanthropic causes dug deeper into their wallets last year, contributing a total of £1.56 billion ($2.37 billion), according to a measure of contributions of £1 million or more by Coutts, the UK private bank.
In its Coutts Million Pound Donor Report, the bank said that the 2014 figure, drawn from 298 donors, is up from the £1.36 billion sum contributed in 2013, and up from £1.35 billion a year earlier, but still not above the £1.62 billion amount – from 193 donors – made in the 2006/2007 period prior to the global financial crisis.
The eighth edition of the Coutts Million Pound Donors Report, produced in association with the Centre for Philanthropy at the University of Kent, tracks the number, size, scale, and destination of £1 million-plus donations made by individuals, foundations and corporations in the UK.
As in previous years, higher education and foundations were the main destinations for million pound donations, together attracting over two-thirds of the total value. In 2014, foundations received the largest share of donations, at 36 per cent, while higher education institutions received five out of the ten largest donations, each worth at least £26 million.
Among the main findings of the report were that a total of 35 universities were identified as receiving donations of £1 million or more, with the University of Oxford and University of Cambridge receiving at least 11 and 10 respectively.
UK philanthropy is not limited to the Oxbridge universities; eight non-Oxbridge universities also received more than one donation, and collected eight of the twelve gifts of £10 million or more to this category (University College London received at least two gifts of this type).
London retained its status as the centre of UK philanthropy, producing the vast majority of million pound donations (192 donations from 74 different donors). Donors based in the capital accounted for just over two-thirds of the total value, equating to £1.05 billion.
International donors also played an important role in UK philanthropy, with the second largest donation of the year, £60 million, coming from a donor based in the United Arab Emirates. Donations from corporations continued to recover from their decline in 2012 and far exceeded any previous contributions. In 2014 the total value given by corporations increased by almost 8 percentage points to nearly 23 per cent of the overall value given in the UK.
The UK findings form part of the wider Coutts Million Dollar Donor Report, covering the US, Russia, China, Hong Kong, Singapore, Middle East (GCC), South Africa, India and the UK. This multinational report tracked a total of $24.5 billion donations of $1 million or more.