Philanthropy
HSBC Ends Relationship With Muslim Charity Amid "Terror" Fears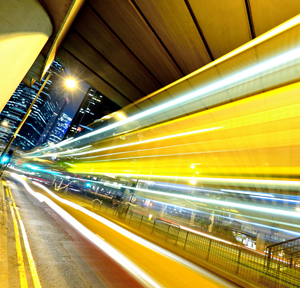 The London-headquartered bank has cut ties with Islamic Relief due to the "nature" of its work.
HSBC has withdrawn its banking services for the UK's largest government-funded Muslim charity, Islamic Relief, over alleged fears of funding terrorist groups.
Islamic Relief, which was founded in 1984, responds to disasters and emergencies, and works with local communities to promote economic and social development. It received around £4 million ($5.9 million) from the UK's Department for International Development from 2012-14. The department said funding was subject to "rigorous checks".
The British banking giant may have ended the banking relationship because of Islamic Relief's work in the Middle East, including projects in Gaza and Syria, according to a report by The Sunday Times.
In 2014, the Israeli government accused the charity of laundering money to Hamas and banned it from the West Bank. Islamic Relief categorically denied the claim. In November that year, the United Arab Emirates put the charity on a terror watch list. An independent audit by the UK Charity Commission then cleared Islamic Relief of the terror funding allegations.
An HSBC spokesperson said: "Whenever we review a customer relationship we gather information from a wide range of sources and take a number of factors into consideration. For a business customer these factors would typically include the type of activities the business is involved in, the jurisdictions in which it operates and the products and services it uses.
"Although we can't always be specific about why we decide to close an account, a decision of this kind is never taken lightly and is never due to the customer's race or religion. We will continue to work with the UK Government and industry bodies to support the not-for-profit sector and to help charity customers manage risk in their operations," the bank added.
In a statement on its website, the charity expressed surprise at HSBC's withdrawal but said other financial partners were helping to ensure that aid will still be delivered to the countries where it operates. It highlighted concerns that banks that are "de-risking" their engagement with international humanitarian aid agencies in this way will end up either denying aid to those who need it in certain parts of the world or forcing NGOs to transfer funds in ways that are less transparent than bank transfers.
"We were in discussions with HSBC during 2014 through which we learned that the bank felt it would be difficult to continue its banking relationship with us due to the nature of our work," said Imran Madden, Islamic Relief's UK director. "At this point they invited us to end the relationship – which they did themselves at the end of the year when we declined."
The charity said it was told that HSBC needed to "manage the challenge" posed by customers operating in "high-risk jurisdictions" following a deferred prosecution agreement with US authorities in 2012 over money laundering and dealing with pariah states.
"Islamic Relief's mission is to alleviate poverty and suffering where most needed, and that means we are committed to operating in complex conflicts where proscribed organisations are sometimes active. It appears that this is deemed a risk too far by HSBC but we continue to be trusted to deliver aid in such places by governments and by other financial institutions, and lives depend on our being able to do so," said Madden.
"Not supporting a civilian population who happen to live in a war zone is inhumane and unjustifiable. We believe that the breadth and vagueness of counter-terrorism regulation has created a fog of uncertainty for both banks and charities that governments need to do more to help us navigate our way through."