Financial Results
Credit Suisse CEO Says Wealth Arms Get Off To Solid Start In 2016; Accelerates Group Cost Cuts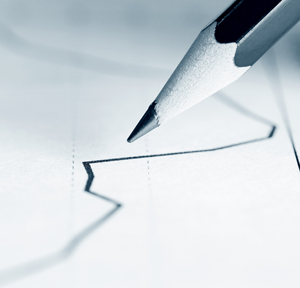 The CEO is broadly upbeat about performance of the private banking arms of the group this year, and is cutting more costs in certain areas.
Credit Suisse's chief executive today said the bank's wealth management operations in Switzerland and in regions such as Asia had achieved a strong start to 2016 in terms of inflows, as he set out further cost cutting measures in other parts of the bank.
The bank is accelerating cost reduction, increasing its 2018 cost-cutting target to at least SFr4.3 billion, taking the bank's "absolute operating cost base" below SFr18 billion ($18.4 billion) by 2018, Tidjane Thiam said. For 2016, it aims to achieve savings of SFr1.7 billion.
Credit Suisse has quickened the pace of cost savings in the first half of this year; so far, it has unveiled a headcount reduction of 6,000, of which 2,800 have been put into action since the start of the year.
(To see the results announcement for 2015, see here.)
The bank has restructured business divisions, creating a standalone Swiss universal bank, in a bid to reduce risk exposures, cut costs and focus on hoped-for growth in regions such as Asia.
Referring to the bank's global markets activities, Thiam said its mix of a high and inflexible cost base, exposure to illiquid inventory in fixed income, historically low levels of client activity and challenging market conditions has led to "disappointing financial results".
"In this context, we have taken immediate action to reduce outsized positions in activities not consistent with our new strategy and systematically reduced our exposures. Write-downs were $633 million in 4Q15 and were lower in 1Q16 at $346 million as of 11 March, 2016. Revenues have remained weak in the period, with negative operational leverage," he said.
"Our reconfigured global markets activities will consume less capital and produce more stable earnings with a more fee-based, client-driven model. We are reducing our RWA [risk-weighted asset] target from $83-85 billion announced in October 2015 to $60 billion and our leverage target from $380 billion to $290 billion by end-2016," he continued.
Growth and progress
As far as wealth management and the Swiss universal bank is concerned, recent results have been encouraging, Thiam said.
"Our divisions targeted for growth have been making good progress in 1Q16 and we have recorded positive net new asset inflows for APAC, IWM [international wealth management] and Swiss UB [universal bank] of SFr3.6 billion, SFr7.1 billion and SFr4.5 billion, respectively, year to date," he said.