New Products
Octopus Launches Peer-To-Peer Lending Product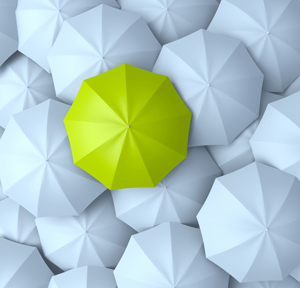 The UK fund management company said the product will help advisors "unlock the potential of peer-to-peer" lending.
Octopus Investments has launched an online lending product aimed at helping financial advisors better serve their clients, tapping the expanding peer-to-peer lending market in the UK.
The product, Octopus Choice, will allow customers to invest in a discretionary managed portfolio of asset-backed loans. It will target higher interest rates than deposit accounts, but with less risk and volatility than stocks and shares, the firm says.
"The growth of peer-to-peer lending shows no sign of stopping, and the sector presents a powerful opportunity for financial advisors to add value to their clients. But it's currently being overlooked – and we want to change this," said Simon Rogerson, chief executive of Octopus Investments.
"Because over the past few years, we've been hearing advisors ask the same question: how can I help my clients generate better returns than savings accounts, without over-exposing them to the ups and downs of the stock market? We think Octopus Choice offers an attractive solution, which can empower more and more people to make their money work harder for them."
The launch comes amid strengthened support of P2P lending from the UK government, which recently introduced the Innovative Finance Individual Savings Account. The ISA allows interest generated through qualifying P2P products to be included within the tax-free wrapper.
Investments into Octopus Choice will initially be allocated to loans secured against residential property. The company will leverage the experience of its Dragonfly Property Finance business, which since launch in 2009, has made around 3,500 loans, totalling nearly £1.9 billion ($2.7 billion) – of which less than 0.1 per cent has gone unrecovered.
Octopus will invest in every loan on a "first loss" basis. The company, which manages over £5.5 billion of assets, said the new product will allow advisors to broaden their service to include some of their clients' deposits that are earning low levels of interest in savings accounts or cash ISAs.
The ascent of P2P lending as a business model is part of a broader story of "alternative finance" through which non-bank channels of credit and investment have sought to fill the gap vacated by banks since the 2008 financial crisis. Tighter capital controls, as well as a need to restore ravaged balance sheets, means many banks have retreated from forms of individual and business lending, a situation exploited by non-bank players that do not operate under the same constraints.
Commenting on recent UK tax incentives and the new FISA, Robert Pullen, personal tax manager at accountancy Blick Rothenberg, said: "P2P lending has been growing in popularity amongst individual investors searching for higher returns on their savings. Until recently, there were no specific tax rules in relation to P2P investments but the growing interest has been acknowledged by the government, with new tax reliefs for losses introduced in the latest Finance Bill 2016."

The return on the P2P loan is treated like interest, in the same way as bank interest received on a savings account. This broadly means that the first £1,000 for basic rate tax payers, or £500 for higher rate tax payers, is exempt from income tax as this falls within the new Personal Savings Allowance. The interest can be covered by the £11,000 personal allowance if not otherwise used. A £5,000 savings rate of tax at 0 per cent is available, again if not otherwise used. Any interest received above the allowances is taxed as income tax at 20/40/45 per cent.