Financial Results
Morgan Stanley Posts "Stable" Q1 Results Amid Challenging Market Conditions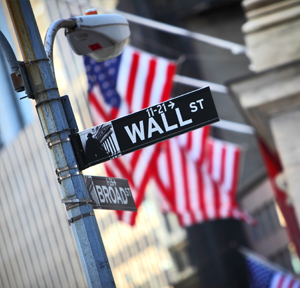 The Wall Street-listed firm said its wealth management arm posted a dip in Q1 profits for 2016, against a background of tough market conditions.
Morgan Stanley Wealth Management has today posted pre-tax income from continuing operations of $786 million, down from $855 million in the first quarter of last year.
Wealth management revenue for Q1 2016 was $3.7 billion, down slightly from $3.8 billion a year ago.
The US-listed bank said its wealth management results reflect strong growth in net interest income, offset by weakness in transactional revenues.
Within investment management, Morgan Stanley logged net revenues of $477 million, reflecting losses in private equity and real estate, and stable asset management fees. Asset management fee revenues of $2.1 billion were down slightly from a year ago reflecting the impact of lower market levels, partially offset by positive flows, it said.
For the group as a whole, Morgan Stanley reported Q1 net revenues of $7.8 billion, compared with $9.9 billion a year ago. Net income was $1.1 billion, compared with income of $2.4 billion in Q1 2015. The firm highlighted that the year-ago year quarter included a net discrete tax benefit of $564 million.
"The first quarter was characterized by challenging market conditions and muted client activity. Against that backdrop, our businesses delivered stable results," said James Gorman, chairman and chief executive.
"While we see some signs of market recovery, global uncertainties continue to weigh on investor activity. We remain focused on executing against our priorities, helping clients navigate difficult markets while controlling our expenses and managing risk prudently," Gorman said.
First-quarter earnings per diluted share were $0.55, compared with $1.18 for the same period a year ago.