Financial Results
UK's Old Mutual Wealth Names Two New Distribution Heads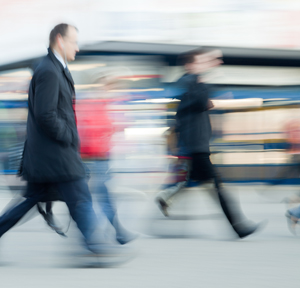 The wealth management business of London-listed Old Mutual has made some changes to its advisory sales team.
Old Mutual Wealth has appointed Ed Peck to lead its UK distribution team in the South West and Russell Bignall to the helm in the North West.
Peck joins from Standard Life where he was head of business development and value. He has 28 years' experience in financial services. Bignall joined the company in April last year from BNY Mellon as business development manager.
The pair replace Roseanna Williams-Wood and Alex Wilcox who left Old Mutual Wealth last month. They will report to Gary Dale, who joined from Investec in September as head of advisory sales.
"The past year, since the introduction of pension freedoms, has seen advisors and their clients begin to come to terms with the new rules. I feel it is down to providers such as ourselves to give advisors the best tools, support and products to provide their clients with the best chance of positive outcomes and we have been constantly growing the team to offer additional support," said Scott Goodsir, the company's managing director of UK distribution.
"This includes the doubling in size of our on-the-road technical specialists across pensions, investments, offshore and protection and also doubling our office-based team of advisor sales consultants."
Old Mutual Wealth oversaw £104.4 billion ($152.5 billion) in customer investments as of the end of 2015.