Financial Results
Adjusted Pre-Tax Profit Drops At HSBC's Private Bank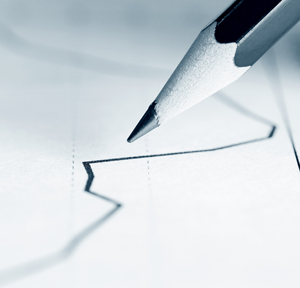 Adjusted pre-tax profit at the private banking arm of HSBC fell in the first quarter of 2016.
HSBC today logged adjusted pre-tax profit of $112 million for its private banking arm in the first three months of this year, down from $181 million a year earlier.
For the whole of HSBC, adjusted pre-tax profits in Q1 were $5.4 billion, which was $1.2 billion or 18 per cent lower than for a year earlier. This was primarily driven by lower revenue and higher loan impairment charges, whilst operating expenses were broadly unchanged, it said in a statement today.
At around 10:00 local time in London, shares in the bank were unchanged.
Within global private banking, revenue fell by $100 million or 15 per cent, driven by lower brokerage and trading activity in both Europe and Asia, reflecting adverse market sentiment in unfavourable market conditions.
However, in the quarter, HSBC continued to grow the parts of the business that fit its "desired model" of private banking, attracting net new money of $4 billion, notably in the UK, partly offset by net outflows in Hong Kong, it said.
Graham Spooner, investment research analyst at The Share Centre, said: "HSBC's CEO Stuart Gulliver noted that despite profits being down against a very strong first quarter of 2015, the company 'increased market share in many of the product areas that are critical to our strategy'. Alongside this, investors should appreciate that the dividend was not axed, as many analysts had feared, and was held at 10 cents per share. This was another sign that the group's results were not as bad as they could've been."

"Income seekers in the banking sector have been hit hard in recent years. HSBC has remained a significant payer and though progress may continue to be slow in the face of many challenges, the shares could be a better option than other banks. The company is viewed as being more conservatively managed with a superior balance sheet and deposits. HSBC has a diverse mix of business and geographical spread, and in the present climate we recommend the company as a 'buy' for contrarian investors, but recommend building a holding over timem," Spooner said.