Financial Results
Profits Drop At ABN AMRO's Private Bank, Affected By Adverse Markets, Higher Costs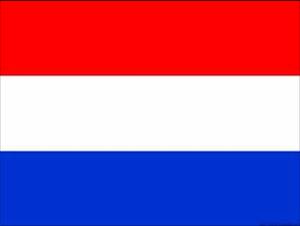 The Netherlands-headquartered group said adverse markets, rising costs and loan impairments have affected its Q1 results.
Netherlands-listed ABN AMRO today reported a 13 per cent year-on-year fall in net profit to €475 million, with adverse market conditions and regulatory levies taking a toll.
In its private banking segment, profit in Q1 fell by €44 million compared with what the bank called the "very good first quarter of 2015", to €43 million. The decrease was due to a combination of lower operating income, increased expenses and higher loan impairments.
Net interest income at the private bank went up to €158 million in Q1 2016, an improvement of €6 million compared with Q1 2015. Both average deposit volumes and margins increased slightly compared with Q1 2015.
Net fee and commission income decreased to €144 million in Q1 2016, a decline of €15 million compared with the same quarter of the previous year. Stock markets declined in the first two months of 2016, having a negative impact on average client assets.
The cost/income ratio for private banking amounted to 81.6 per cent in Q1 2016, an increase of 10.1 percentage points compared with Q1 2015.
Client assets at the private bank declined to €193.7 billion at 31 March 2016 compared with €199.2 billion at 31 December 2015. This was due mainly to negative market performance in Q1 2016. Net new assets in Q1 2016 were -€1.1 billion as net outflows were recorded in the Netherlands, which was partly offset by net inflows in international activities.
Across the entire banking group, costs increased due to €98 million in regulatory levies (from zero in Q1 2015), also resulting in a considerable drop in the operating result, it said in a statement.
Return on equity was 11.1 per cent for the first quarter of this year and the cost/income ratio was 66.9 per cent; the fully-loaded CET1 capital ratio increased to 15.8 per cent.
"2016 got off to a challenging start due to turmoil in the financial markets, caused by concerns over the Chinese economy and initially a further decline in the oil price, combined with a further reduction in already negative interest rates," said Gerrit Zalm, the bank's chairman.