GUEST ARTICLE: How UK Lending Market Dynamics Are Affecting HNW Individuals
Ollie Barnett, Signia Wealth, Head Of Lending , London , 27 May 2016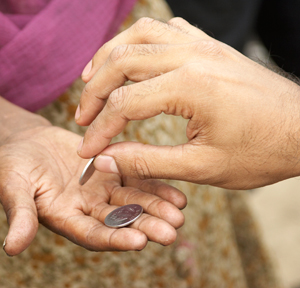 A dearth of bank lending to high net worth individuals and SMEs has boosted alternative forms of financing. This can produce opportunities for HNW individuals as both lenders and borrowers - which can lead to unforeseen outcomes - this article explains.
In a world of extremely low, or in some cases, negative real interest rates, it might at first glance seem odd that access to credit is difficult, but an irony of the present unusual situation is that such rates reflect a dislocation in the market. In this article, Ollie Barnet, head of lending at the UK wealth management boutique Signia Wealth, examines the difficulties in obtaining bank loans and alternative approaches. As ever, the editors of this news service are pleased to add this contribution to debate but do not necessarily endorse all the views expressed.
With historic low rates, large reserves of cash on balance sheets in all sectors and a genuine governmental push to promote lending, in particular to small and medium-sized enterprises, it would be natural to think that arranging a loan should be relatively straight-forward under current conditions. Yet the truth of the matter is that it is often extremely difficult or impossible to find finance, be it for personal or business purposes. Why is this and what are the potential solutions?

Firstly to dispel the myth of lenders, particularly the traditional, high street lenders, being "open for business". Yes, it is true that the government is very keen for banks to lend to encourage small businesses to grow, and having repaired their balance sheets, banks have serious capacity to lend. However, while urging banks to lend on one hand, the government (via its regulators) has seriously hampered their flexibility and ability to make judgement calls and bespoke financing solutions. Reams of lending regulation since 2008, which continues to grow, has taken out almost all of the human decision-making process for many types of loans.

It would be totally wrong to say that a re-examination of the lending market, with associated changes in regulation, in the wake of the financial crisis, was not the right thing to do. However, trying to make the new regulations fit all borrowers, lenders and situations has been inefficient, unfair and damaging. While the number of "type two" errors in the lending market has undoubtedly decreased, an almost equal increase in the number of "type one" errors is an undesirable side effect.

Winners and losers
The two categories of borrowers/lenders who have suffered most in recent market conditions have been the private banks serving high and ultra-high net worth clients, the likes of Raphael's Bank, C Hoare & Co, Coutts and the private banks of many of the high street lenders, and the SME lenders – particularly the SME lending departments of the high street banks. To illustrate why the former has been effected, I would simply ask whether it is logical and sensible to apply the same lending criteria to someone with an asset base of £10 million+ ($15 million+), albeit possibly with diminished liquidity, as it is to someone with a very low asset base and little excess income. Actually, the answer might be that neither, or both, make perfectly acceptable credit risks for a lender, but to apply the same analysis process seems perverse.

Similarly, entrepreneurs and small business owners, with sound businesses in need of some debt to help them fulfil their genuine potential, are left wanting because they cannot evidence a sufficient number of years' profitability or because a realistic growth plan cannot, by definition, be proven in advance.

It is worth mentioning that it is not just the borrowers who have suffered – lenders have been unable to provide loans in ostensibly sensible situations and the years of experience and judgement of individual bankers can often now not be utilised, as the human element of many lending decisions has largely been removed.

One unsatisfactory, but entirely predictable, outcome has been that lenders have looked for ways to operate within the letter, but not the spirit, of the new regulation. One particularly innovative example was a private bank which set up a wholly-owned subsidiary to grant mortgages for £1 to their clients. If the client subsequently wanted further advances against their homes, the bank itself would take a second charge and was, therefore not captured by the stringent mortgage regulations.

The undoubted "winners" in this scenario are the growing number of emerging private lenders and debt funds; this includes not just peer-to-peer lenders, but an increasing number of direct private lenders, often backed by single/multi-family offices of wealthy individuals. Unconstrained by the same regulation as banks, in terms of lending criteria and capital requirements, non-traditional lenders are uncovering significant latent demand for finance across the spectrum of borrowers, from straight-forward property-backed facilities, loans backed by other, more exotic assets such as art or jewellery, through to trade finance and SME lending. The economics of demand and supply mean that often the lenders are able to charge high rates for the finance they provide though, almost paradoxically, the fact that borrowers are still entering into the arrangements shows how robust and profitable the situations are for them as well as the lenders, meaning they would probably be good credit risks for the more traditional lenders who are turning them away.

The default rates for non-traditional lenders are also remarkably low considering they are providing finance for apparently "unbankable" customers. The reason for this possibly lies largely in the fact that, compared to the mainstream lenders, the private lenders have a relatively small number of customers, so can look in detail at the nuances of each case before making a decision to lend, and monitor them closely throughout the life of the loan.

In terms of the size of these "private" loans, typically they tend to start at around the £500,000 mark, and can be as large as multiples of £10 million. The lower limit is probably dictated by the costs of the transactions (legal costs etc.) prohibiting very modest loans and the upper limit is probably due to either capacity constraints of the lenders (they only have a finite amount of money to lend and syndication in this market is still in its infancy) or the concentration risk for the lender of having too large an exposure to a single borrower. It could also be due to the fact that the banks are still willing to work through the increased regulation if the numbers are compelling enough.

Based on all of this, it is not surprising that wealthy individuals and families are putting a portion of their cash to work in this way, either by lending directly or by investing in various debt funds. It is arguably safer than many public markets at the moment, with a far more predictable and attractive yield. There are at least a large handful of (well-known) family offices who we have approached/worked with for this type of lending, usually for property-related transactions but also for other purposes, e.g. litigation/divorce, and who have a decent appetite for it.

Perhaps more surprisingly, a number of the borrowers for whom I have had experience of arranging this type of lending have been what would historically have been considered relatively "blue chip" – certainly many with decent asset bases, but temporarily short on liquidity. In fact, in accordance with a point made earlier in this article, this is the kind of client who could have turned to the private banks in years gone by.
This can lead to one unforeseen consequence - people who mix in similar social circles can suddenly be starkly aware of one another's financial circumstances.