Breakfast Briefing Report: Efficiency Gains From Fintech Are Real, But Be Patient
Tom Burroughes, Group Editor , London, 31 May 2016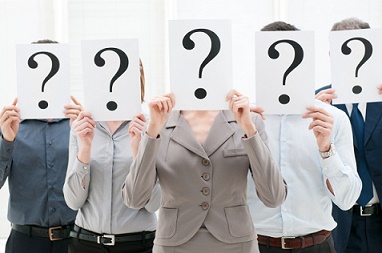 Figures from the private banking, consultancy and technology worlds recently debated where the easiest wins from technology in making savings can be found.
The efficiency gains from IT developments in wealth management firms are real but they are unlikely to be immediate, and will not always be as great as sometimes hoped, a Breakfast Briefing heard recently.

"If I were setting out from scratch today as an owner of a wealth management business I would be opting for one provider of fully outsourced technology," Glenn Murphy, of London & Capital, told the briefing, organised by the publisher of this news organisation and sponsored by ERI Bancaire, the financial technology firm.

"The control of costs lends itself to improving an existing system and enhancing it to the maximum. With innovation though, there is an element where cost doesn't always mix well with 'best of breed'," he told the briefing. The event was called "Operational Efficiency Gains and Cost Savings – where's the lowest hanging fruit in terms of technology?" It was held at the Carlton Club, St James's Street, London.

Speakers on the panel, which was chaired by Stephen Harris, chief executive and publisher of WealthBriefing, were Andrew Benson, director of IT, Bordier UK; David Harris, senior executive advisor, CEB; Gillian King, formerly head of strategy and change at Duncan Lawrie; Glenn Murphy, chief information officer, London & Capital; and Mark Hatton, director, consulting practice, at PricewaterhouseCoopers.

Kicking off the discussion, WealthBriefing's Harris asked what sort of efficiency savings can IT deliver? Bordier's Benson replied: "It can be hard to achieve immediate cost savings...what we do is that we take a phased approach to the delivery of solutions. We previously focused on business processes, such as those that were very manual or time consuming. A lot depends [in terms of savings] on the scope of the business."

"The size of the organisation is pretty much key to establishing cost savings, the smaller the organisation the simpler the product lines and ability to rationalise towards a single operating model," argued L&C's Murphy. When organisations expand, he said, they have to be "more pragmatic" about how their IT systems interact.
"When the organisation becomes larger, it becomes more about tactical selection with an increasing number of dependencies and components," he said. "Some asset managers have tried to change operational platforms unsuccessfully with the larger ones finding it more challenging due to the diversity of their business and the difficulty of servicing so many competing interests," he continued.

Harris referred to his firm's own research, carried out in January, which found that automation of client onboarding is the specific area where most private banks and wealth managers are likely to act, with 80 per cent of firms taking action in this area this year.
Bordier's Benson said that if a firm can use IT to deliver a superior client experience, that clearly gives competitive advantage. "If we were starting from scratch today we would not necessarily develop our own in-house solutions but instead look at best-of-breed systems that are now out there," he said.

PwC's Hatton observed that organisations – not just wealth managers – do not change their core operating technologies very often, so when they do, it is a challenging decision and sometimes a daunting one.

"Successful ones [organisations] don't think of it in terms of technical changes but in terms of being the best business change programme," he said. "With any change programme, the most successful firms are those with different skillsets in the change team. Don't start with technology first, start with the right understanding of the right team," Hatton continued.

A member of the audience noted that a lot of wealth managers do not necessarily know what is in the market in terms of the most suitable solutions. King said this proves the need for having the "right view from the top" in setting business objectives. "People who think this issue is just an IT problem and that 'we're different from everyone else' are wrong," she said. "You have got to get people at the top to understand what the processes are," she said, referring to the need for company boardrooms to contain people with the ability to handle IT and other questions. "Look at the information and what the clients are looking for," she said.