UBS Seeks To Set Global Standard With New Art Report
Tom Burroughes, Group Editor , 15 June 2016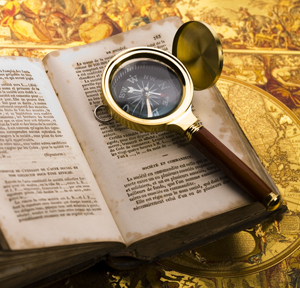 The Zurich-listed bank and wealth manager is planning a global art market report that it intends to be an international benchmark for this sector.
UBS, which is the lead partner of the Art Basel show, will next year issue a global art market report by cultural economist and author Dr Clare McAndrew. The Swiss bank aims to make the report a "new benchmark for the international art trade".

The first UBS Global Art Market Report will be issued in March next year, to coincide with the Art Basel fair in Hong Kong. The report, designed to be an annual production, will cover the main macroeconomic art trends and deliver fundamental data on the art market as a whole. It will also examine specific areas of interest and new business developments for collectors and professionals.

Dr McAndrew is the founder and managing director of Arts Economics, which she set up in 2005. She completed her PhD in economics at Trinity College Dublin in 2001, where she also lectured and taught economics for four years. She then directed a number of research projects for Arts Council England on the effects of regulation, taxation and other issues in the visual arts market. In 2002, she joined US firm Kusin & Company, a boutique investment banking firm specialising in art investment, as chief economist. After three years in the US, she returned to Europe in 2005, and continued her work in the art market in a private research and consulting capacity for a global client base.

Dr McAndrew has published widely on the economics of the art market, including her recent book, Fine Art and High Finance (Wiley Press). She also produces an annual macroeconomic report on the global art market for The European Fine Art Foundation (TEFAF). She is founding member of the Art Investment Council, which was set up in 2012 to promote a greater understanding of art as an asset class by encouraging transparency, best practices, education and consistency of terminology and reporting.
The world's largest wealth manager intends to continue supporting the Art Basel programme into the next decade, it said. It has supported the programme since 1994 and expanded its involvement with Art Basel to include Miami Beach in 2002 and Art Basel in Hong Kong in 2014.

With interest in fine art continuing as one of the "hard assets" that have featured as an investment trend in recent years, banks such as UBS, Citigroup and Deutsche Bank have sought to offer advisory services around art for clients. In other developments, Pictet and Carlyle Group, for example, have supported a joint venture business, Athena Art Finance, focusing on art-based finance.

"Our joint venture to produce the Art Basel and UBS Global Art Market Report complements our leading position in financial research and analysis across the globe, as well as our in-house Art Market Review and bespoke client offerings through The UBS Art Competence Center," said Jürg Zeltner, president, UBS Wealth Management.