People Moves
ZEDRA Continues To Flex Its Muscles With Senior Hire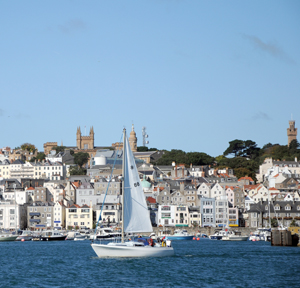 The business spun out of Barclays earlier this year continues to ramp up its offering, in this case with a hire in Guernsey.
ZEDRA, the trust, corporate, fund and fiduciary services firm spun out of Barclays earlier this year, has made a senior hire in Guernsey.
John Hunter has joined the firm as director for business development and brings with him 30 years' experience in the finance industry working with high net worth individuals, their families and their advisors concerning their extensive international interests, the firm said.
He has previously worked for Coutts & Co and Bank of Bermuda, where he was European head of business development and executive director. Most recently, he was a private client director at Royal Bank of Canada in its Guernsey office. He held that role for 13 years.
In his new role, Hunter will travel to London, the Americas and Eastern Europe and has already made one trip to Turkey.
ZEDRA operates in 10 international locations, including Guernsey, where it employs around 50 people.
The ZEDRA name launched in Guernsey earlier this year after family-owned ZEDRA bought Barclay's trust and fiduciary business.
Among recent developments, ZEDRA rebranded Azure Trust Jersey, a business it bought in April, under its group brand. Alan Tidy was appointed executive director, corporate solutions for ZEDRA. Ashley Cox will continue to lead the group's Jersey operations.
The firm also recently opened an office in Hong Kong.