Art
GUEST ARTICLE: Managing Risks Of A Family Art Collection Via Captive Insurance - Part 1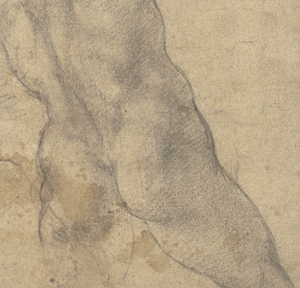 How can captive insurance play a role in protecting a private art collection for wealthy families? This article is the first part of a feature exploring the topic.
With high net worth and ultra-high net worth individuals continuing their hunt for returns, safe-haven assets – and yes, some fun and excitement if possible – the world of art investment remains a source of fascination. Your correspondent was reminded of the scale of interest in this area when he recently attended the Masterpiece London exhibition, sponsored by Royal Bank of Canada and featuring not just great art, but a sprinkling of art investment experts as well.
One individual well known to regular readers is Randall Willette, founder and managing director of Fine Art Wealth Management. He has written extensively on specialised topics around art and investment for this publication and is a member of its editorial advisory board. For this article, the co-author is Paul Bailey, co-founder and non-executive director, Private Captive Insurance PCC. The article examines the rise of private art collections and some of the issues that come out of this trend. As ever, the editors here invite readers to respond with their views.
A new generation of collector is emerging for which art is increasingly becoming an important component of their overall wealth management strategy. According to the 2016 Art & Finance Report released by Deloitte and ArtTactic, 72 per cent of art collectors surveyed said they bought art for passion with an investment view.
Having created or inherited a collection, many collectors will want to ensure it is preserved both during their lifetime and for future generations - either for their family or for art lovers more generally. Today, the private collections of ultra-high net worth families can rival those of major art institutions, and by joining forces, an extended family unit can make a significant impact on the global art market. Private museums and foundations are being created at an astounding rate.
Many collecting families have international lifestyles with art assets located all over the world. Liability to risk can arise not just in one country but also globally. Managing art-related risks requires a sophisticated understanding of the asset values and their potential loss exposures. It also requires sophisticated expertise in loss mitigation and prevention as well as key relationships with organisations that specialise in preserving and insuring high value works of art. Most importantly, larger collections require bespoke art insurance that can be difficult to obtain, as policies can be inflexible and costly.
In this paper we consider the recent innovation of using a captive insurance programme for managing the risks of a family art collection.
Risk management, loss prevention
Since most family collections are unique and irreplaceable, proper documentation is crucial to protect from theft, damage or other loss and should focus on three key areas: insurance, appraisals and provenance. Proper documentation can also affect whether a painting has a lower or higher value and is a factor that an insurance risk manager must have available to consider when evaluating a collection.
Over the past few years, provenance, or the history of ownership for a particular work, has become increasingly important. Provenance can help determine authenticity of a work, establish the work's historical importance and trace the work's legitimacy. Undertaking comprehensive art due diligence can also help prevent or diminish family disputes. If the assets are not insured, appraised and reviewed for proper title and provenance, distribution of individual items can result in a highly inequitable allocation at the time of distribution.
Obtaining recognition as an art expert requires intense study, both academic and practical. Attributions of works to certain artists can and do change. Old Masters are usually the most problematic area but contemporary works are bringing their own challenges, even where the artist is still living. Where there is no published catalogue raisonne, the word of a renowned art historian expert can decide attribution. Conservators are also able to carry out scientific dating of artworks by analysing the age of the paint or the canvas. Prior sales at public auction alone do not determine attribution.
Authentication bodies exist around the world that can confirm (or deny) attribution and authentication of artworks. They are usually set up after an artist has died and they are not without controversy. Fakes and forgeries abound in the art market. Careful checks ought to reveal any problem areas but even the specialists are fooled sometimes. This suggests that it is worth obtaining two opinions where there is any room for doubt.
It takes a tremendous commitment to manage actively an art collection, which is why partnership with an established provider can be an appealing and viable alternative for a family. There are a variety of experts within the art market, from art historians and dealers to valuers and restorers. Credentials should include membership of officially approved associations and/or vetting committees for major international art fairs and experts should be recognised leaders in their field or consultants to major museums and collectors. It is also not surprising that a new generation of technical experts sometimes come to a different perspective than their predecessors.
There are myriad, complex risks that confront the owners of valuable collections. These financial exposures require expertise in their assessment, management and mitigation. Here are some steps that collectors can take to manage the risks:
1. Assemble the correct team of experts. The team would include an insurance advisor, art appraisers, an art conservation laboratory to provide pre- and post-loss advice and services, loss prevention advisors, and an art succession planner to advise the family.
2. Establish a system for tracking and valuing the collection on a regular basis. For large collections, consider acquiring specialised collection management software that allows the user to detail the name of the object, its size, current condition, date of purchase, the period of the piece, and its appraisal record.
3. Protect the collection from fire and theft. Consider investment in a security and surveillance system and choose a display location and method to guard against damage from water, sunlight, and other hazards.
4. Use professional art shippers. Family collections are most at risk when they are being shipped. Engage only reputable companies that specialise in packing and transporting valuable art works.
5. Develop an evacuation plan in case of disaster. Determine an emergency plan for the collection and consult with local fire companies on where art, antiques and other collections are stored at home and protected.
6. Maintain proper insurance cover. Annually review the value of the collection adjusting coverage levels as needed. Make sure certain items added to the collection are also added to the insurance policy.
7. Create a governance framework for the family art collection. In order to agree shared values for a family collection the process of creating governance-related documents such as a family collection policy and mission statement can be truly valuable.
This is the first part of a feature examining the rise of private art collections. The article is written by Randall Willette, founder and managing director of Fine Art Wealth Management, and Paul Bailey, co-founder and non-executive director, Private Captive Insurance PCC.