People Moves
Trusts Industry Luminary Takes On New Role In Geneva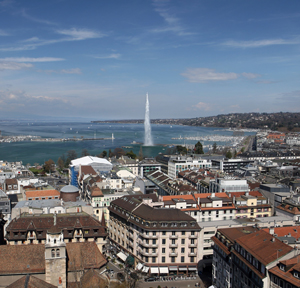 This publication carries latest news on moves and appointments in the global wealth management sector.
A well-known figure in the Swiss private client and trusts sector, Cécile Civiale Vuillier, today began a new role as senior relationship manager for ZEDRA Group, the firm acquired from Barclays at the start of this year.
Vuillier is based in Geneva. Among other roles, she is a member of the editorial advisory board of this news service, a position she has held for three years; she has also been Swiss inter-branch officer of the Society of Trust and Estate Practitioners, based in Geneva, and has held that position for more than six years. From September 2014 to August 2015 she was managing director, head of Switzerland at Dominion Fiduciary. Vuillier has also previously held senior roles at Corpag Group and ALPADIS Group.
Among recent hires by ZEDRA is that of Greg Murray, who in August was named as head of compliance in Jersey. That hire came after the appointment of Andrew Wilson, who joined ZEDRA's Isle of Man office as associate director of marine and aviation.
ZEDRA employs more than 300 people in 10 jurisdictions. In April this year, it purchased Jersey-based Azure Trust. This news service interviewed the business in May about its market opportunities in Asia-Pacific.
This publication understands that other appointments may be in the pipeline and may update in due course.