People Moves
ZEDRA Hires MD For Singapore Amid Asian Expansion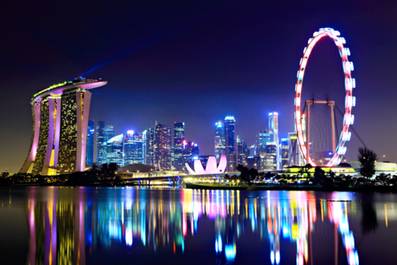 The rebranded trust and corporate services firm is expanding in Asia and has made an appointment to its Singapore team.
ZEDRA, the trust, corporate and fund services firm acquired from Barclays at the start of this year, has appointed a former senior HSBC figure to head up development of its Singapore office, which also supports markets in North and South Asia.
The firm has hired Wendy Sim, who has more than 20 years' experience working with ultra high net worth clients in the region, specialising in wealth management and estate planning for Asian corporate and high net worth individuals and their families. She will hold the title of managing director. She was previously at HSBC Trustee (Singapore), responsible for developing and delivering pan-Asian family governance solutions as well as assisting global families looking for Asian-based structures, ZEDRA said in a statement yesterday.
"Wendy Sim's appointment as the ZEDRA managing director for Singapore is integral to our growth plan for the Far East. ZEDRA's approach is based on fresh thinking, independence and family ownership. We recognise the fact that Asian clients in particular will have needs that are very different from European families, where perhaps wealth has already passed through multiple generations. This is a key cultural difference and one which Wendy is well placed to understand, given her extensive experience and background," said Niels Nielsen, group chief executive of ZEDRA.
Sim is a former lawyer, who has specialised in trust litigation and structuring. In addition she has led family governance workshops for clients, is involved in advising on and establishing philanthropy related structures, and was a member of the charities committee of HSBC Trustees in Singapore.
In September, the firm appointed Robert Burchett-Coates to the newly created role of director of business development and sales. ZEDRA has offices in 10 jurisdictions and employs more than 300 people. Its client base includes high net worth individuals and their families, international corporations, institutional investors and entrepreneurs.
Earlier in September, ZEDRA hired Stuart McLuckie as managing director in Geneva, a newly-created role. McLuckie joined after five years as a director at Rhone Trust and Fiduciary Services, previously Banque Pictet's trust company in Geneva.
To see a related article about ZEDRA's Asia ambitions, click here.