Art
GUEST ARTICLE: Lost And Found - What Steps To Take With Newly Discovered Artwork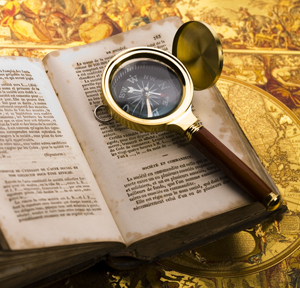 Discovering that a piece of art is more than just a familiar possession but a rare, and financially valuable, item is something people dream about. It is the stuff of popular TV shows and news items. What, in practice, should people in such circumstances do?
The world of art investing is a fascinating one, not simply because of the aesthetic enjoyment around art, but because of the complex and sometimes little-understood nature of the market. Here, Natasha Davis, an associate in the litigation and dispute resolution department at Bircham Dyson Bell, discusses one facet of it. As ever, the editors of this news service invite readers to respond with their views. (Update, that law firm is now called BDB Pitmans following a merger.)
It could be a dream come true. The picture you have always loved, but never thought to be of any particular note, is unearthed by an expert as a lost masterpiece by one of the greats.
This is what has happened in the case of the "Haddo Madonna", a probable Raphael, which was found by BBC experts examining the art collection at the National Trust for Scotland's Haddo House in Aberdeenshire. The painting was bought as a Raphael in the 19th century but later wrongly attributed to a little-known Italian painter, and valued at just £20 (equivalent to £2,000 in today's money). Now that the picture has been identified, and the BBC's experts have revealed that the picture is "probably" a Raphael, it could be worth up to £35 million ($44.1 million).
Once any butterflies in the stomach and giddy excitement have passed, there are some serious practical steps to take for anyone finding themselves in this position.
Verification
Authenticating artworks can be a contentious area, which is unsurprising given the impact on values. This makes it crucial that a newly uncovered work is assessed by experts in the field, to verify and confirm as best they can that the work is what it is thought to be. Major auction houses such as Christie's and Sotheby's can be a good source of expertise and dealers and specialist valuers can also advise. Sometimes scientific analysis may even be required. Authenticity is key to the value of an artwork so this process is vital.
Another area to research is to confirm that you have good title to the picture. Unsurprisingly, the sudden revelation that a picture once thought worthless is now valued in millions can draw claims out of the woodwork, whether these be from family members challenging inheritance (in the Haddo case one wonders what the terms of the bequest to the National Trust provided for - people might now look at those in some detail) or, depending upon the circumstances, prior owners making a claim - for example as a result of Nazi looting in the period 1933-45. Investigating an artwork's provenance, or ownership history, is also its best passport to authenticity. The further back the provenance runs the more attractive the painting is to buyers.
Protection
Once certain that what you are dealing with is authentic and that your ownership of the item is not going to be challenged it is essential to protect your interest in what will be a valuable asset. There is no question that insurance must be addressed. Whilst it may already be covered, if it has increased dramatically in value, the insured sum will need to be revised, which will have a knock-on effect on the premium payable, possibly even to the extent that it becomes unaffordable.
A decision will have to be taken as to whether it is possible to retain the artwork, whether it should be kept in secure storage rather than on display, or if retained what security measures might be required to protect it and hopefully reduce the premium. Most insurance claims in relation to art relate to damage rather than theft so, strange as it may seem, an audit of the risk of fire and flooding - perhaps from 19th century plumbing - may be required. Specialist art insurance brokers should be consulted.
Another important aspect of protecting the artwork, and your interest in it, is to consider its future. Trusts and wills may need amendment to reflect the discovery of this valuable asset, and tax planning will almost certainly require further thought, especially if it is planned to keep the art within the family rather than sell it.
Many might need or want to sell a picture of significant value. Although undoubtedly a beautiful object the costs associated with keeping it can be high. The sale of high value artworks can be complex, and there are various options including auctions, dealers, or private treaty sales by auction houses.
Art advisors can suggest the most appropriate route to market depending upon the circumstances. For a significant picture, such as a Raphael, an export licence is also likely to be required and consideration should be given as to how best to approach this process.
An alternative to sale, which is becoming increasingly common, might be to look to one of the specialist art lending firms to borrow against the picture and use it as security. Something that can release capital whilst maintaining ownership in the work.
The unexpected discovery of a valuable artwork can be seen as akin to winning the lottery. However, it comes with many more complications and advice is required to ensure that it does not become a burden as well as a joy.