Surveys
Investor Sentiment Towards Emerging Markets Up Year-On-Year – Columbia Threadneedle Data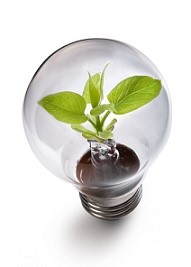 Columbia Threadneedle Investments has released the results of a new survey that found investor sentiment has risen year-on-year across the board.
Investors hold improved sentiment towards emerging markets compared to a year ago, according to the Columbia Threadneedle Investments Emerging Market Investor Sentiment survey.
The emerging markets investor sentiment score was calculated based on answers to the question: "Over the next 12 months, what is your outlook for emerging market equities?", with a neutral outlook scoring 500 points and a positive outlook scoring 1000 points. A negative outlook scored 0 points. The survey was conducted between 1 December 2016 and 10 January 2017 on 75 financial advisors and investment professionals, more than 66 per cent of whom managed more than $100 million in assets. Of those questioned, 45 per cent were registered investment advisors, and 16 per cent worked for independent firms.
While sentiment towards emerging markets investing slipped 9 per cent from the second quarter of 2016, it was up 27 per cent from the end of 2015. At the end of 2016, the survey's investor sentiment score weighed in at 627, an indication that investors generally held a neutral outlook towards emerging markets for the next 12 months.
The survey also found that while emerging markets were up 10.8 per cent in 2016, they underperformed the US following the aftermath of the presidential election. This was reflected in the sentiment score at the end of 2016, which was slightly down from mid-2016.
Findings show that 41 per cent of respondents have between 1 and 5 per cent allocated to emerging markets and some 32 per cent have between 5 and 10 per cent allocated. The survey also found that 85 per cent of respondents had their current allocation to emerging markets "about the same or higher than 12 months ago". In contrast, only 15 per cent said their allocation was lower than 12 months ago, compared with 37 per cent of respondents at the end of 2015.
The outlook for emerging market equities over the next 12 months appeared promising, with 45 per cent of respondents citing "positive" as their answer, the most common opinion, a change from the end of 2015 when the index's positive quotient was the least common answer. Just under two-thirds of respondents expected to maintain their emerging markets allocation over the next 12 months and only 28 per cent said they expect to increase it, a stark contrast to mid-2016, when 46 per cent of respondents said they expected to increase their allocation.