Legal
GUEST ARTICLE: Powers Of Attorney, Protecting Future Plans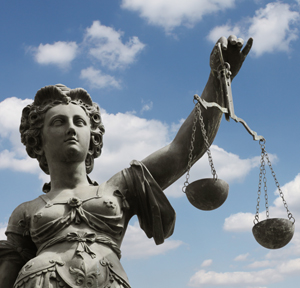 The power of attorney is an instrument in the wealth planning and transfer toolkit that raises sensitive but important issues, such as around reduced cognititive capacity.
As recently explained by this publication, the issue of diminished cognitive capacity – not simply an issue of old age or a permanent condition – is an important matter for wealth managers entrusted with clients' money. (See a recent feature here.) This article considers issues around the power of attorney and its exercise in England and Wales. The author of this article is Elizabeth Eyre, senior associate at Barlow Robbins. Eyre advises clients and the families with legal issues including, wills, administration of estates, powers of attorney, trusts and tax planning. She is particularly involved with Court of Protection applications and issues affecting the older client in planning for the future to protect family and assets. Eyre is also chairman of Surrey STEP (Society of Trust & Estate Practitioners) and a full member of Solicitors for the Elderly.

The editors of this publication are pleased to share views with readers and invite responses. This news services doesn't necessarily share opinions of outside contributors.
With Dementia and Alzheimer's now overtaking heart disease to be the leading cause of death in England and Wales, there is no doubt about the importance of making a Lasting Power of Attorney (LPA) and specifically the appointment of individuals to manage your property and financial affairs ( LFA PFA ) when you are no longer able to make these decisions for yourself.

However, there may be less agreement when it comes to the LPA PFA form itself and the procedure for making one. The forms have become simpler and the procedure easier after 2014 saw the government's Office of the Public Guardian introduce an online form and a push towards making the whole process digital requiring no 'wet' signature.

Solicitors and Chartered Legal Executives, alongside other bodies representing the elderly, have counselled caution on this simplification and the corresponding weakening of the requirements for a qualified Certificate Provider to confirm the donor is not under any undue influence and that they fully understand the scope of LPA PFA's powers.

A review of recent cases referred by the Public Guardian to the Court of Protection can quickly dismiss any accusations that these professionals and bodies such as solicitors for the elderly are merely protecting their own work and the fees they can charge.

In fact, there are a litany of instances where attorneys are having to be removed because of alleged fraud or misconduct. Other cases involve the interpretation of unworkable instructions to the attorneys and the unravelling of hybrid joint, and joint and several attorney appointments. Whilst the OPG are robust at dealing with fraud and problems of interpretation, with a little more care and professional advice when these LPAs are made many of these problem cases could be prevented from arising.

When making an LPA it is important to bear in mind the end user (in property and financial affairs this is likely to be a bank or investment manager). While legal professionals may be inclined to view the donor's situation more widely - particularly regarding the choice of attorneys and the powers they will have - the OPG views can be limited to whether the submitted LPA form is acceptable for registration rather than beyond this point.

Section 23 of the Mental Capacity Act 2005 and paragraph 11 of Schedule 1 to the Act states that the OPG must not register a document containing provisions which would be ineffective as part of an LPA.

There are a few key decisions to make and options to think about throughout the process that will be vital to prevent this from happening.

How do you want your attorneys to act together?
The first choice is delegation and the LPA form gives the options for a joint and several appointment, a jointly appointment and the hybrid appointment of jointly for some decisions and jointly and severally for other decisions. The latter two both carry warnings headed 'Be careful' and briefly explain the drawbacks. Advice is essential where more than one attorney is appointed just as much as is the case where a single attorney is appointed.

A joint appointment can be unworkable. Aside from the practicalities of ensuring all documentations is correctly signed by each attorney, it is often wrongly presumed that if one joint attorney dies the others can continue but this is not the case. Joint appointments also fail if the donor and attorney divorce or one of the attorneys becomes bankrupt.

Hybrid appointment can be disastrous. A popular request is to limit the powers for a single attorney and provide that certain powers can only be exercised by more than one attorney. Poorly drafted wording means banks and financial institutions have to enquire each time the LPA is used as to whether the conditions are met.

When do you register?
It may be tempting to defer registration until the LPA has to be used at the onset of mental incapacity however this has many drawbacks. Firstly, it does not allow the LPA to be used to determine property and financial affairs in cases of physical illness or incapacity.

Secondly, if any error appears in the LPA it is usually rendered "un-registrable" and by then it would then be too late to make a new one. The OPG generally operate a "Zero Tolerance" policy with no chance to amend or clarify.

Thirdly and most importantly, under the Mental Capacity Act 2005 there is a presumption of capacity. Ultimately when using an LPA couched in these limited terms it would mean a bank or building society having to see proof of incapacity each time the LPA was used.

What should be a "preference" and what should be an instruction?
"Preferences" and "instructions" are marked as optional on the LPA form, however the rubric does explain the difference between guidance (which need not be followed by the attorneys) and instructions (which have to be followed). This is a suggestion to seek legal advice and it is hoped donors do seek professional advice as the cost will most certainly be less than an application and a hearing.

It can seem attractive to include any requests under "preferences" however it is worth noting that the OPG will seek to sever preferences if they are in reality instructions and are deemed inappropriate.

Recently an issue has arisen where investments are held with a stockbroker in a nominee company or with an investment manager held in a 'wrapper' or on a 'platform'. In such cases, some financial institutions are refusing to allow LPAs to be used on the basis that powers have already been delegated and cannot be delegated further. A test case is being discussed but for the time being it is advised that suitable wording is used to cover the situation.

Additionally, it is possible to draft a letter of wishes than can then be signed by the attorneys. This has the advantage of being flexible and can be detailed and updated as circumstances and finances change but is not a legally binding document.

Don't trust your attorneys?
Then don't appoint them! Whilst those of a nervous disposition may be more apprehensive about making an LPA, leaving everything to pure chance opens them open to the delay and the extra expense of a deputyship application to the Court of Protection.

Not making the LPA falls outside of the spirit of the Mental Capacity Act 2005 and its Code of Practice which aims to give individuals choice and the opportunity to decide what is best for them and their property and financial affairs. In reality, it is unlikely individuals will have a working knowledge of the Mental Capacity Act 2005 or the operation of banks and financial institutions and will need professional advice.