SANNE Names Co-Chairs For Singapore-Based Funds Working Group
Tom Burroughes, Group Editor , 16 February 2017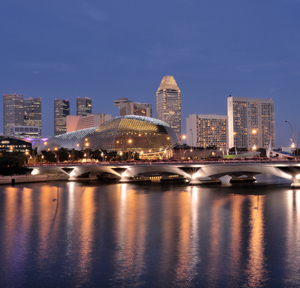 This publication reports on latest moves and appointments in the Asia wealth management sector.
SANNE, an international provider of outsourced alternative asset and corporate administration and reporting services, has appointed Valérie Mantot, director, SANNE in Asia, and Ching Yng Choi, head of Asia at ALFI, as co-chairs of the newly formed Association of the Luxembourg Fund Industry (ALFI) Singapore Working Group.
Mantot was previously chair of the ALFI Dubai Working Group for more than five years. Choi has been heading the ALFI Asia representative office for the last six years, chairing the ALFI Hong Kong Working Group and co-chairing ALFI TA & Distribution Forum Asia, out of Hong Kong.
The working group has been created to foster cooperation and business relations between the Singapore and Luxembourg investment fund centres.
ALFI has had a presence in Asia since 2010. The working group continues the organisation's target of gaining a stronger grasp of the investment fund market in Southeast Asia.
SANNE, meanwhile, is due to report full-year results on 29 March. The group operates across the globe, based in regions including Asia.