Art
Global Art Market Sales Dropped In 2016; US, UK, China Cement Dominant Roles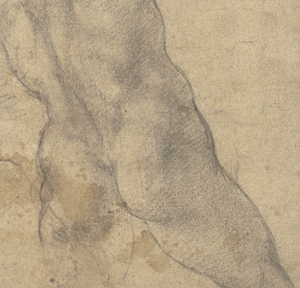 The market in art declined in sales volume last year, although there remain hot spots and areas of growth, a report by the Swiss bank and art organisation said.
A report published this week by Art Basel and UBS revealed that the art market fell in overall size in 2016, but continues to be a popular area for investment for high net worth individuals in the US, UK and China.
According to the report, titled The Art Market 2017, total sales in the art market were at an estimated $56.6 billion in 2016, down 11 per cent from 2015. Despite the decline in sales, the US retained its position as the largest market by value with an estimated market share of 40 per cent. The top three markets - the US, UK and China - maintained their dominance in the global market last year with a combined 81 per cent of estimated sales by value. After the US, the UK was the second largest market with 21 per cent, followed by China with 20 per cent.
Although total sales in the art market declined in 2016, according to the report, there were slight increases in sales in various sectors within market. In the dealer sector, sales were up 3 per cent to an estimated $32.5 billion. The sales of art and antiques online were estimated to have reached $4.9 billion in 2016, an increase of 4 per cent from the year before, accounting for almost 9 per cent of the global art and antiques market by value.
A larger increase was seen at art fairs, which continue to be a central part of the global art market. Cumulative sales were estimated to reach $13.3 billion in 2016, up 5 per cent from last year and an increase of 57 per cent since 2010. Overall, art fairs accounted for an estimated 41 per cent of dealer sales in 2016.
The state of the art market can be a barometer of wealth trends, as it can signal how optimistic high net worth individuals are feeling, and has also developed as an investment area in its own right. Art, for example, has been considered a potential hedge against inflation and other economic woes, although its ability to spread risk can be disputed.
The UBS/Art Basel report also revealed the value of sales at public auctions declined 26 per cent from last year, reaching an estimated $22.1 billion. As a result of the fall in US auction sales and relatively stable performance in China, the Chinese market led the auction sector with 34 per cent of sales by value.