Offshore
Cayman Islands Introduces New Beneficial Ownership Registry Regime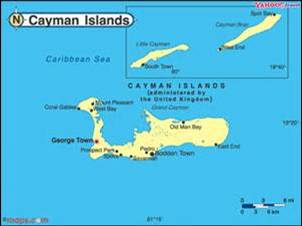 The Caribbean jurisdiction has encoded a new system for producing a register of beneficial ownership, an issue that has proven controversial in recent years.
The Cayman Islands is bringing in a new registry of beneficial owners of companies - with certain exemptions - a move that responds to international pressure on such offshore jursisdictions to create such data, albeit often in the teeth of criticism about threats to privacy.
The move is part of efforts by the UK government and a slew of related offshore centres to combat money laundering and tax evasion.
Under legislation which was published on 7 April and will come into force by way of a commencement order in due course, Cayman Islands companies and Cayman Islands limited liability companies have become subject to a beneficial ownership register regime, as explained by Maples & Calder, the international law firm.
There are specified exceptions that will exempt certain types of Cayman Islands companies and Cayman Islands limited liability companies from the obligation to maintain a beneficial ownership register (such as those listed or subject to direct or indirect regulatory oversight), although such entities should document their determination as to status under the regime, M&C said in a note. All other Cayman Islands companies and Cayman Islands limited liability companies must take "reasonable steps" to identify any individuals who own or control more than 25 per cent of the equity interests or voting rights, or have rights to appoint or remove a majority of company directors or limited liability company managers, together with details of certain intermediate holding companies through which such interests are held, the note said.
The new regime codifies a deal agreed with the UK government last year with British Overseas Territories such as the Cayman Islands and Crown Dependencies such as Jersey to enhance existing arrangements to exchange beneficial ownership information.
There have been calls in recent years - such as from the UK - for registers of beneficial ownership of companies and trusts to be made public as part of a campaign to stamp out dirty money. However, the offshore financial industry in locations such as the Cayman Islands has warned that legitimate client privacy is at risk and needs to be protected. It is also a matter of debate on whether public registers are the best approach (see an article on the matter here).
The Cayman Islands, along with dozens of other international financial jurisdictions, has also signed up to the Common Reporting Standard, an international regulatory pact through which countries agree on how to exchange information to thwart tax evaders and illicit money.