Offshore
Conference Preview: Jersey To Stress Status As Innovator, Port In Geopolitical Storm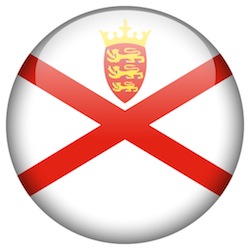 With all the unsettling changes of recent months, the European jurisdiction is keen to stress its stability. Jersey will be showcasing its status at a forthcoming London conference.
Geopolitical uncertainties such as around Brexit give Jersey and its stability added appeal, while the jurisdiction is also pushing ahead with innovations around trusts and philanthropy, the organisation that bangs the drum for the island says.
Themes of political stability and innovation will be flagged up at the annual Jersey Finance private wealth conference in London on Tuesday 16 May. The event is being held at a time when the UK is embarking on a general election, France is going to the polls to choose a new president, and there are tensions around North Korea and Syria. In uneasy times, a location with a stable reputation can reap rewards, Geoff Cook, chief executive of Jersey Finance, told this news service.
"Some might say that this [focus on stability] is a bit dull but in this world, such qualities take on a much stronger appeal," Cook, who has been CEO at Jersey Finance for 10 years, a period spanning the 2008 financial crisis and its aftermath, said.
"If people have trusts, bank accounts or private wealth here in Jersey, nothing much is going to change," Cook continued.
A second major plank of the conference will be around changes to the jurisdiction's trusts law, only the seventh set of amendments to be enacted since the trusts law came into force in 1984 and demonstrating how well-crafted the law has been, he said. The amendments will clarify the reserve powers of settlors of trusts; widen options for accumulation and distribution of income; and extend indemnity provisions. Lawmakers will also consider clarifying the wording covering the rights that beneficiaries have to be informed about a trust (as in the case of young children, etc), he said.
Additionally, the island is looking to enhance its charity law and employing, for the first time, a charity commissioner who will be responsible for determining which organisations are charities, creating a register of them, and ensuring that they meet their legal requirements, Cook added.
The conference will be held at 8 Northumberland Avenue, London. For more details, see here. This news service will be attending the event.
(This item is repeated; originally published on 20 April.)