Wealth Industry Feels The MiFID II Heat; Big Challenges Remain To Be Overcome - Conference
Tom Burroughes, Group Editor , London, 3 July 2017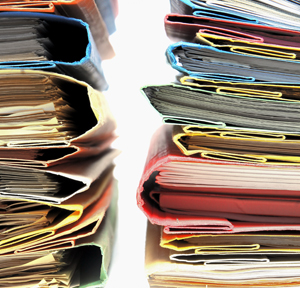 A strongly-attended conference in London recently tried to get to grips with one of the most important regulatory changes affecting European wealth management in years - MiFID II.
Larger organisations with the deep pockets to pay for rising IT and related costs are most likely to win through from next year's regulatory juggernaut, the Markets In Financial Instruments Directive, (MiFID II) being rolled out across the European Union next January, a conference has heard.

MiFID II, as it is known (the first iteration of such rules went live in 2004), aims to make financial and investment advice and services more transparent, and ensure investors are put into markets that suit their genuine needs. While such goals are laudable, the challenge of collecting and storing data, ensuring this does not clash with data protection laws, and dealing with the costs of upgrading systems, is a formidable one. Surveys have shown that a significant chunk of financial services firms in Europe aren't confident they will be ready for the start of January.

These were some of the messages coming out of the WealthBriefing MiFID II Summit 2017 conference held in London's Savoy Hotel in May. The full-to-capacity conference, hosted by the publisher of this news service, pulled together financial industry figures in the front lines of dealing with such rules, as well as technology companies, consultants, advisors and brokerages. Sponsors of the conference were Appway; Six Financial Information; Actiance; Cordium; Qumram; Salesforce; TIM Group; SDS; Touchstone; Industry Events Online; ProFundCom and smartKYC.

The conference, organised by ClearView Financial Media, was kicked off by Stephen Hanks, markets policy, of the Financial Conduct Authority. Hanks argued that it was important not to view MiFID II as somehow distinct or foreign to other regulatory initiatives of the FCA. "This is not something stuck in a box `over there'," he said.

With MiFID II, there are four areas to consider: The importance of "culture and governance"; "smarter communication"; technology (including areas such as cybersecurity and outsourcing), and "policy" (covering areas such as inducements and research), he said.

With the notion of "best execution", Hanks said, it must be framed in terms of achieving the "best possible outcome for a client". The regulations are not in place to stop people selling products but to be clear on what is sold, why and to avoid mis-selling, he said.

Hanks said that checks on the UK financial industry by FCA meant it is still concerned about the quality of suitability assessments by firms.

Inducements, research and clarity
One effect of MiFID II is to clamp down on brokers providing investment houses with research about companies and other areas without explicit payment because this will be treated as an "inducement", creating a headache for smaller asset managers who may be unable to create in-house alternatives. "It does tilt the playing field in favour of the larger asset managers," Colin Berthoud, founding partner at TIM Group, said in a panel discussing "unbundling of best execution and research". "My prediction for research is that there will be less of it and you will have to pay more for it. Over time, the number of research providers will come down and coverage will come down." In the short run at least, he said, the outlook for research is "dark", Berthoud continued. Life for the smaller asset management houses could be more difficult, he said.

It is possible that new business models, focusing on low-cost provision, could come into fill gaps left as some traditional research provision changes, Jonathan Wilson, project director, EMEA, for Cordium, told the audience. "You may see an `eBay' of research", he said.

Research, and the need for it, resembles water in some respects – it will come through and find its natural level at some point, Roddy Buchanan, head of wealth management, WHIreland, which offers wealth management and corporate and institutional broking, said.

Earlier in the session, Buchanan said one conundrum stemming from MiFID II is how the regulations required there to be more detail disclosed to clients about investments and decisions and yet communicated so that clients can understand what's going on. One approach is that extensive data will need to be collected and held inside an organisation, with a summary of what has happened sent to a client. Even so, this will not be easy to get right, Buchanan said. A client will ask "why are they [the advisor/investment firm] telling me all this? What are they trying to prove or hide from me?" There will need to be more disclosures about risks and issues in investment – some of this detail will go over people's heads, Buchanan said.

In getting ready to report data back to clients, Berthoud said there are three classes of firm: "There will be goody-goodies who get everything done on day one; most will wait to see what the goody-goodies do, and then there will be the laggards."

Cordium's Wilson said one issue for industry players is understanding what it means to have made "sufficient" steps in being compliant with MiFID II; there remains some uncertainty around exactly what the regulators mean here, he said.

Wilson continued: "ESMA has explained what it regards as sufficient steps in being compliant with MiFID II; these are largely about the quality and completeness of the best execution process, something the FCA has previously found wanting in many firms."

One problem, Buchanan said, is that there is a vast amount of data that needs to be collected and disclosed to prove that "best execution" on an investment has been delivered; such a process is complex because of the wide range of instruments and securities used in modern financial markets.

Bruce Weatherill, chairman of ClearView Financial Media and chairman of the panel, raised the issue that a potential unintended result of the regulations is that wealth advisors will not be able to make certain investments for clients; or, they will have to take additional risks and disclose that to clients.