Offshore
UK Presses On With Non-Dom Rule Changes - Lawyers React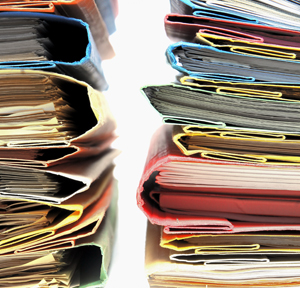 Lawyers comment on news that the UK government intends to press ahead with changes to the non-dom system.
Private client advisors are breathing a sigh of relief but remain cautious as the UK government announced it will push on with a fresh round of changes to the country's embattled non-domicile system.
Changes to the non-dom system - such as ending the ability to enjoy such status permanently - had been slated to kick in earlier this year but the decision by Prime Minister Theresa May to call a snap election for 8 June derailed the legislative timetable. With the election over (robbing May's Conservative Party of a parliamentary majority), the intention is to go ahead with the non-dom changes.
The UK Treasury intends to push the Finance Bill through Parliament quickly after the summer recess. Changes to the non-dom rules and residential property tax will have effect from 6 April 2017, which means they will be backdated, lawyers said.
Under the changes, a person who has lived in the UK for 15 out of the last 20 years is deemed "domiciled" for UK tax purposes. Previously, a person could be deemed a non-dom permanently, avoiding paying tax on worldwide income so long as it was not brought into the country. This, and other aspects of tax of high net worth individuals in such a status has become a hot political issue. Successive Conservative, coalition and Labour administrations in the UK have chipped away at the UK's non-dom system, introducing an annual levy to be paid by non-doms, rising depending on their length of time in the UK, if they want to avoid paying tax on worldwide income. Wealth management advisors have told this publication they consider such changes, coupled with removals/reductions in reliefs on property owned by foreigners, as more serious headwinds than the UK's vote to leave the European Union last year.
Lawyers say the new legislation will change how "formerly domiciled residents" are taxed: those who were originally UK domiciled but moved abroad to make their permanent home in another country and are UK resident in the short term, such as a work secondment.
Another change in legislation relates to inheritance tax. Previously, UK residential property held through a non-UK corporate entity owned by a non-dom or certain types of trust was formerly protected from inheritance tax but this stops from 6 April 2017. Shares are now to be treated as UK inheritance taxable assets, as will loans and security for loans used to buy UK residential property.
"We are very glad to finally have some clarity after three months of uncertainty as to whether, when and in what form the changes to the taxation of long-term UK resident non-doms and taxation of UK residential property would be reintroduced," Alex Ruffel, partner and tax expert at Irwin Mitchell Private Wealth, said.
"The backdating of the effect of the new legislation to 6th April 2017 will be welcomed by non-doms who took steps to utilise rebasing relief and plan for the mixed fund rules in reliance upon the original Finance Bill. However, there may be others who acted in reliance upon the current law who will face tax liabilities as a result," Ruffel continued.
He added: "There are also some interesting practical questions. For example, if a trust appointed shares in a non-UK company owning UK residential property on 7 April 2017 will they have any leeway on time limits for submission of an inheritance tax account, given that it was not clear whether one was needed until over three months later?"
Simon Gorbutt, senior wealth planner at Lombard International Assurance, said: "The announcement brings to an end a lengthy period of uncertainty for non-domiciled clients many of whom will have been unclear as to their domicile status, the status, for tax purposes, of their foreign wealth and the treatment of any foreign trusts and property holding structures they had retained."
"It confirms that, for those who are deemed domiciled under the current draft of the rules, there is no intention to allow a further year in respect of which the remittance basis can be claimed. Instead, alternative long-term deferral solutions must be found. The development is also likely to allow many clients, who had begun to restructure their wealth in reliance on the proposed rules, to continue with their plans," he added.