Event Preview: Swiss & Liechtenstein STEP Federation Conference To Be Held 31 Jan-1 Feb, 2018
Tom Burroughes, Group Editor , London, 20 July 2017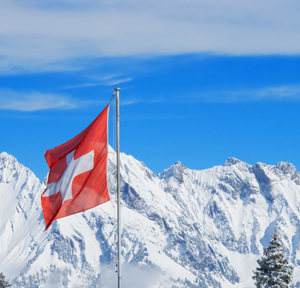 Industry practitioners in the trusts, estates and wealth structuring world are being invited to gather in the setting of the Swiss Alps for a conference early in 2018.
The second annual conference of the Swiss and Liechtenstein STEP Federation is to be held in Interlaken, Switzerland, next year between 31 January and 1 February.
The event follows this year's inaugural gathering of practitioners from the private client advisory and trusts world in the Swiss town, which addressed subjects ranging from Brexit through to issues surrounding Big Data and client privacy (to see a report on that event, click here). This news service intends to attend and report on the event.
Details and speakers and topics will be announced in due course. The venue, as with the first event, is Congress Centre Kursaal Interlaken, Strandbadstrasse 44, 3800, Interlaken.
To register nterest in receiving further information or attending the inaugural conference, please contact the organiser Jackie Boole who can be reached at the following email address: alpine@step.swiss