Strategy
Safe Investments Not Boring For Sports Stars, Says RBC Wealth Management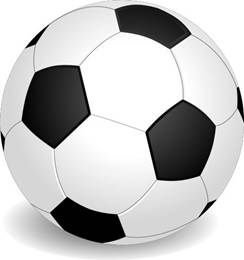 This is the third in a series of articles that examine the world of sports and wealth planning and quiz institutions and wealth managers over their thoughts about the sector.
Unless sports stars are incredibly lucky like football legends Wayne Rooney and Cristiano Ronaldo, the majority of them will enjoy earning large amounts of money for at most around 10 years of their career. They have a relatively narrow earnings window.
According to the Global Sports Salary Survey (GSSS), in 2016, English Premier League clubs paid their players, on average, £2.4million ($3.1 million) a year each. Due to the limited wealth span, money managers have to advise sports stars wisely on how to make their money last a lifetime.
To discuss these issues, WealthBriefing recently spoke with Sandy Swinton, managing director of sports, media and entertainment, and newly-hired director Jason Turner from Royal Bank of Canada Wealth Management about sports stars' investing habits. This publication also spoke to the pair in a previous article about the importance of sports as a client segment.
According to the Guardian (20 March, 2010), the average length of a professional football player's career is eight years. UK company MRM Solutions, in partnership with the Irish Rugby Union Player Association, found the average career in rugby was seven years. This is a limited time span, and therefore stars will have to make the most of their money.
But not all sports are the same. Golfing careers can last decades, from one's teens to one's sixties.
Swinton, who joined RBC WM in 2010 from Barclays Wealth, told this publication that safe investing should not be looked upon with distaste when it comes to wealth planning for sports clients.
"Sometimes conservative or dull is not necessarily an evil," said Swinton. "It can be a very good thing and I don't think I am speaking out of turn to say [that] in some areas of some sports, those stars don't focus on liquidity. If you have a career-threatening injury, and your assets are stuck away in condominiums in Spain, you could be running into serious problems. Rainy day money, locking away something safe and secure... is one of the messages we are trying to get across and explaining how that is not such a bad thing. That is one of the challenges that we face."
Turner, who became the eighth member of RBC's sports, media and entertainment team in June, added: "What we have found is a low risk, conservative approach to money management is a big tick in the box for many of these clients. But managing liquidity is a tricky one, we are in a global world things go up and down, and making sure we iron out those fluctuations is really important."
Education
Due to the limited time span of these stars' careers, sports personalities need to act fast when planning their wealth before it is too late. This publication also recently interviewed Coutts banker Simon Hopes, who said it was better to educate stars earlier in their career so they have greater knowledge of financial responsibility.
In 2016, payment card corporation Visa launched an education programme to help Olympic athletes take control of their financial futures. The programme, developed in partnership with the International Olympic Committee (IOC), was set-up to help athletes, and those nearing sports retirement, access resources that help their financial skills blossom, while allowing them to better manage their financial lives both during their athletic careers and after.
RBC's Turner, who joined the firm from Deutsche Bank, said it is not just sports stars that need a financial education. The people around sports figures, such as agents, managers and parents, also need guidance on the value of money.
"Education is vital, and not just for the player but their parents as well," said Turner. "I know a parent who lives in Cambridgeshire and his son has been selected for one of the Premier League teams and has gone up through the ranks. He rings me up and says everybody is after his son, and is offering him stuff, so I give the dad a bit of personal mentoring."
Turner said: "I've told him, 'whatever you do don't rush into any decision and no matter what they say, today is not the last chance.' I think educating the people around the player is as important as educating the player themselves. I have seen some incredibly good influences in football. You look at Sir Alex Ferguson; he managed players over the years, keeping them grounded and even in sponsorship policies limited players to what they can get."
Many stars start their professional careers early, and it differs depending on the sport. The youngest golfer post-World War II to play on a PGA Tour was Michelle Wie, who was 14 years, 2 months, 29 days, when she took part in the Sony Open in Hawaii in 2004. Matthew Briggs was 16 years and 65 days, when he became the youngest footballer to play in the Premier League for Fulham against Middlesbrough on 13 May 2007. This underlines how professional athletes could be earning a decent amount of money at an early age, depending on whether their careers take off, and the necessity for money management.
The RBC WM duo both spoke about when a professional sportsperson should begin their financial education, and what age is it important to start planning.
"It is really important that you start that education process early on, now you are on the point of starting to earn significant sums of money," said Turner. "You need to put that into a prudent strategy so that if the day comes in three or four years, you need to get yourself into a position where you can actually say: 'I can last the rest of my days with that.'"
Swinton added: "I don't think age is necessarily a guarantee of 100 per cent prudence and maturity. Age grows a whole new set of challenges. We need to teach them about the eggs in one basket scenario. Complacency and apathy are the evils of age at the other end of the spectrum."