Strategy
Sports Stars Should Plan For The Worst To Deal With Career-Ending Injuries, Says RBC Wealth Management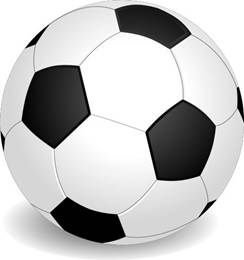 This is the fourth in a series of articles in which this publication examines the world of sports and wealth planning.
Being a professional sports person can be very lucrative but also very unpredictable with a high risk of a career-threatening injury. It is therefore crucial to tackle finances early on.
On average, according to the Daily Mail (15 November, 2014), a Premier League footballer earns £2.3 million ($2.96 million) a year each, excluding sponsorship deals and endorsements. This could mean an eight-year stint, which is the average length of a football career according to the Guardian (20 March, 2010), at the top level could earn him just over £18 million. However a career-ending injury will severely cut this potential income and players have to use their early wealth wisely to not be affected by this situation.
WealthBriefing interviewed Jason Turner, director at RBC Wealth Management of its sports, media and entertainment operation and Simon Hopes, market leader of sports and entertainment at Coutts, the private banking arm of Royal Bank of Scotland, to identify the key issues of injuries and sports wealth planning. Both Turner and Hopes have previously spoken on different issues surrounding sector, as reported by this publication.
"Plan for the worst and plan for the best," said Turner. "You have a double-edged sword there. During your initial conversations, you will naturally make some assumptions about longevity of career, and assume it will be a long career. When you have a career-ending event that changes a lot of your forecasting, you have got to then re-evaluate with that person."
Turner was a former professional rugby player, whose career at Wasps, a London-based club, was cut short due to injury. He now is a wealth manager at RBC, after joining Deutsche Bank, and has knowledge on the area. He admits that planning is vital for a sports person if the bad case scenario does happen.
He added: "Someone who has good commercial sense or good media presence, they have options. This is certainly something we talk about. But it's a hard conversation, it is like asking a boxer whether they will lose the match, they don't believe it."
Hopes, who was head of distribution at RBS before joining Coutts in 2013, discussed the vital topic of insurance, and went on to explain that sports stars should be advised to take it out on potential injuries as well as the need for injury planning.
"In terms of injury, any advisor worth their salt whether that is a financial advisor or an agent, you should be insured," said Hopes. "Then that money would be paid out, and you can use that with the income generated off the back of that. That is a key part of any financial planning that we look at. It's all very good investing money but the first thing is owning assets, investments for when you retire, [asking] are you protected from injury or ill health. Then you can think about investing."
However, Turner believes that insurance is only one part of the story for career-threatening injuries to sports personalities, and it does not work the same for all sports because of the likelihood of injury in each sport.
"Insurance does play a part," said Turner. "It is quite expensive. Most rugby players for example take out some form of permanent career-ending insurance. Not all but most have. It is incredibly expensive because the risk of a rugby player is quite high. But I know for an example, a few of my former team-mates took out policies and are now looked after in a very good way. I think it is part of the solution but I also think that persuading a 17-year-old footballer to take out insurance is a very tricky task. Also with a tennis player I am not so sure how you would cover them. You may be able to set an amount but you surely could not insure their future earnings. It is a tricky area but one that needs to be considered."
Sports law
In addition, WealthBriefing also spoke to John Mehrzad, barrister and head of sports law group at Littleton Chambers, based in London, about settlements for a sports star after a career-threatening injury and who would help, assist and advice the player after such a traumatic event.
"There will be three sources of help after a career-threatening injury," said Mehrzad. "One is the employer or club; they are under a duty of care to assist a player with policies and processes that are in place, which is established by case law. Secondly there is the player's union, albeit the PFA or RPA - they are there to support players so if an injury takes place which is sufficiently serious, a policy may apply and the PFA or RPA will assist the player in terms of making a claim of those insurance policies."
Mehrzad, who is currently director of the British Association of Sport and Law, added: "Lastly, most professional football players and many rugby players have intermediaries or agents who are there to effectively look after their interest. Agents should also provide, in many cases, services of making or pursuing a claim on the client's behalf of various insurance policies. And it may well be that under the terms of the representation contract, the agent or intermediary may be entitled to their own percentage of any lump sum payment by way of a pay-out for future loss of wages."
He also explained the types of insurance that are entitled to a sports personality and who would be responsible in setting those up for the player. "There are several insurance types that would affect sports professionals. Sports stars would be entitled to the first, which is employers' liability insurance. And what that means is if their employees suffer injury during the course of their work, which is what would happen if they were injured on the pitch, that compulsory insurance would pay out. This is in terms of losses sustained by the club potentially also losses sustained by the player. Then in addition to that there are players' unions. In football, there's the Professional Footballers' Association and in Rugby, there is the Rugby Players' Association. They have their own insurance policies that would pay out an amount depending on the seriousness of an injury. Those injuries would have to be career-threatening injuries," he said.