People Moves
Who's Moving Where In Wealth Management? - Hargreaves Lansdown, First Names Group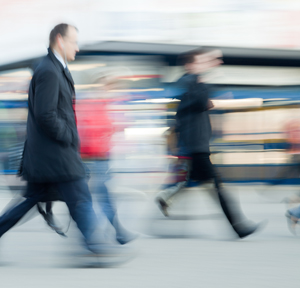 The latest moves in wealth management across the world.
Hargreaves Lansdown
Hargreaves Lansdown, a UK-based investment manager, has appointed Fiona Clutterbuck and Roger Perkin as independent non-executive directors, effective from 1 September, the firm said in a statement.
Clutterbuck is currently head of strategy, corporate development and communications at Phoenix Group, and is a non-executive director, senior independent director and chair of the risk committee at the Paragon Group of Companies.
Perkin is a non-executive director, and chairman of the audit committee, at Electra Private Equity and AIB Group. Both Clutterbuck and Perkin will seek election by the firm's shareholders at its forthcoming meeting on 11 October.
First Names Group
First Names Group has appointed Stacy Withe as client services director of its Jersey office. The appointment is effective immediately, the firm said in a statement.
Prior to joining the company, Withe worked with an independent trust company where she focused on client relationship management and service delivery for ultra-high net worth clients. She has 20 years' experience in the financial services industry.
In her new role at First Names Group, she will lead a client administration team, which oversees a portfolio of private clients with complex multi asset holding structures across various jurisdictions.