People Moves
Who's Moving Where In Wealth Management? - Unigestion, Sanlam, Brewin Dolphin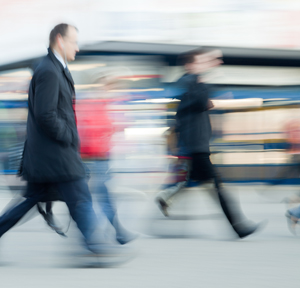 The latest moves in wealth management across the world.
Unigestion
Unigestion, a boutique asset manager, has appointed Frank Maret as head of marketing, the firm said in a statement.
He will lead the firm's marketing efforts focusing on delivering a strategic agenda that involves digital initiatives as a means to further serve and engage with its clients.
Maret has over twenty years' of experience in global asset management distribution including marketing, product development, sales and client service. He joins Unigestion from Canada Life Investments, where he was head of distribution for six years.
Sanlam
Sanlam UK has appointed John Pyburn as its new head of UK distribution. He will join Sanlam UK on 13 September, the firm said in a statement.

Pyburn has more than 25 years of experience in financial services and has held senior roles at State Street Global Advisors, Canada Life, Abbey for Intermediaries (now Santander) and more recently Just Retirement, where he spent more than eight years as director of intermediary sales.

In his new role, Pyburn will develop Sanlam UK's distribution strategy and capability; in particular, he will support the delivery of its proposition to advisors who are part of the firm's partnership programme, Sanlam Partners.

He will also manage Sanlam UK's distribution team and work closely with its head of nationals and networks, Kay Hylton.
Brewin Dolphin
UK wealth manager Brewin Dolphin has appointed Tom Colburn as divisional director in the London office, the firm said in a statement.
Colburn joins Brewin Dolphin after eight years at UBS Wealth Management, where he was a private client advisor and executive director. He has provided wealth planning and investment advice to high net worth private clients, families and trusts for over 17 years.