Art
GUEST ARTICLE: The Art Of Art Lending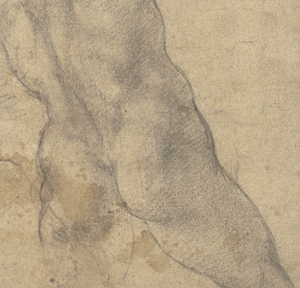 As collectors become more comfortable with monetising their art, a fairly niche area of the market is clearly on the way to becoming mainstream, this author claims.
According to a report by the Deloitte Luxembourg & ArtTactic, the art-lending market has expanded to an estimated $15 billion to $19 billion of loans outstanding in the US alone. The art-secured lending market is booming. Yet using fine art as collateral is a complex task and not without its challenges. Tim Hunter, Vice President of Falcon Fine Art, explains why. The editors of this publication are pleased to share such views and invite readers to respond. Email tom.burroughes@wealthbriefing.com
Art can be viewed from many perspectives: a historic piece to be treasured, a family heirloom, a gift or a long-planned purchase. But it is also increasingly seen by many as a safe investment at a time of economic uncertainty. Indeed, with art prices at an all-time high – particularly for high-quality works in established market sectors – many collectors find that they have a great deal of capital tied up in their collections.
Until recently the only way to access this store of money was to sell the work. But the rise of art-secured lending now offers an effective way of enabling art collectors to access the equity trapped in their pieces – with the added bonus of not having to sell.
It is, however, a niche offering that requires a deep understanding of the art market, as well as innovative financial structuring expertise.
Market recovery
With a summer of strong sales – including the record-breaking $110.5 million for a work by the American artist, Jean-Michel Basquiat – the global art market is still performing well at the top-end, despite a perceived contraction in sale totals during 2016. The market, as a whole, continues to demonstrate signs of stability, resilience and overall positive growth.
While there are a variety of factors contributing to this picture, a driver has been the increased globalisation of the art market and the wider distribution of wealth around the world. Chinese collectors now vie with North and South American, Indian and European buyers, and the Japanese, who were absent from the market for many years, are also now active again.
A new asset class
While most people continue to buy art because they love it, many are also increasingly aware of its investment potential. These collectors are allured by both its tangible quality and its status as an "uncorrelated" asset class – allowing diversification from more traditional investments such as equities, bonds, gold and property.
Realising that art is an important addition to portfolios, wealth managers are also experiencing greater demand from collectors looking for art-related services.
Art's growing role as collateral
Of course, as the market has continued to expand, so has the financial sector that services it. Art-secured lending, while not new, is one area that has experienced dramatic growth.
The US has led the way here, and is still the largest market for art finance. This is primarily due to a favourable legal environment and a national database for tracking artworks that have been used as collateral.
The European art-secured lending market, while less developed, is also growing. Europe is the home of some of the world's greatest art collections, and a new generation of collectors are increasingly viewing their art from a financial perspective. With a growing number of collectors looking to turn their passive assets into money that can be actively invested, the number of private banks and smaller specialist lenders offering these services across the world has grown.
Awareness amongst the professional advisor community has also increased – so much so that, for wealth managers, private banks and professional advisors, art-secured lending is now becoming a more widely accepted wealth management strategy.