Reports
Robots To Carry Out More Wealth Management Tasks Over Next Five Years - Report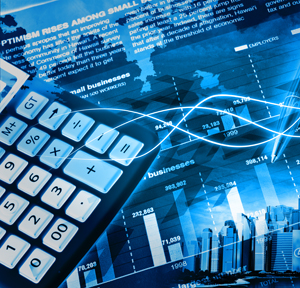 Robots are marching on as technology replaces humans in parts of the wealth management value chain.
Robots are expected to perform more tasks than is the case with humans over the next five years in the wealth management industry, highlighting how automation is changing the face of the sector, according to a report by Roubini Thought Lab.
The report is called Wealth and Asset Management 2022: The Path to Digital Leadership. Roubini surveyed 1,503 advisors from investment providers around the world, as well as conducting 42 in-depth interviews with senior executives from a similar range of financial institutions surrounding the latest thinking within the wealth management sector.
Recently, a number of senior executives at large financial institutions have said that robots will replace humans in the banking sector, including chief executives at UBS and Deutsche Bank.
Respondents to the Roubini Thought Lab study said they think technology will most likely be used over the next five years to execute transactions (51 per cent), versus 21 per cent of respondents who think that humans will continue to handle transactions. Client onboarding (43 per cent) was second most likely task to be carried out by technology, with 24 per cent stating it would be carried out by humans.
Attracting new clients and selecting the best investments followed behind but it was a close divide between whether humans or technology would carry out the tasks. Around 32 per cent said technology would be used attract new clients, compared to 27 per cent who said humans.
Respondents said that asset allocation and insights into market events would also be carried out by technology rather than humans. According to the respondents, humans are more likely to provide analysis and advice (34 per cent) over the next five years, compared to 31 per cent, that said technology would take care of this task.
"Using robotics to take away routine operational stuff will allow people to spend time and creativity on things that add much more value for our clients," John Marcante, chief investment officer at Vanguard, said within the report.
This report highlights the increasing view that robots will take more jobs away from humans, but the report also defends the views of Lombard Odier UK CEO, Duncan MacIntyre, who told WealthBriefing that robo-advisors would not take over because humans will still carry out analysis and advice.
Roubini worked with Appway, Broadridge, Cisco Systems, eToro, JP Morgan Asset Management, Oracle, Protiviti, Sapient Consulting, Vauban Group to create the report.