People Moves
Allianz Global Investors Replaces Departing COO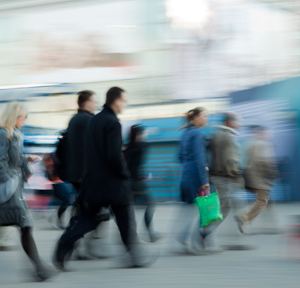 The current COO will take on a non-executive vice chairman role.
UK-headquartered Allianz Global Investors, the active investment manager, has announced that George McKay, the firm's co-head, chief operating officer and global head of distribution, will step down from executive responsibilities in April next year to take on a non-executive vice chairman role.
The firm has named Karen Prooth as its new global COO, joining from BlackRock, the US-listed asset management giant, where she has worked for the past decade, most recently as global platform head for exchange-traded funds & index investments. She also worked for JP Morgan Asset Management, the firm said in a statement.
McKay has been with AllianzGI for 11 years, starting out as head of operations across Asia-Pacific, before becoming COO in 2012. In 2016 he joined Andreas Utermann as co-head of the firm, while remaining COO and taking on the responsibility of global distribution. From 1 April, McKay will take on the non-executive role of vice chair of AllianzGI. Elizabeth Corley, currently vice chair, will continue as a senior advisor.
"Karen brings many years of outstanding leadership experience to this critically important role," said McKay. "In addition to being instrumental in ensuring our operational agility and efficiency as we continue to build our global active offering and to innovate on behalf of clients across asset classes, I know that Karen will make a significant contribution to the development of our company as a people-focused business, and she will play an active role in building on our already strong culture."
Also, the firm has said that Tobias Pross, who is currently head of Europe, Middle East and Africa, will also become global head of distribution role as of April next year. He joined Allianz GI in 1999, and has held a number of senior roles in distribution and client advisory.