Company Profiles
Today It's Much More Than Horse Racing That Drives Private Banking At Weatherbys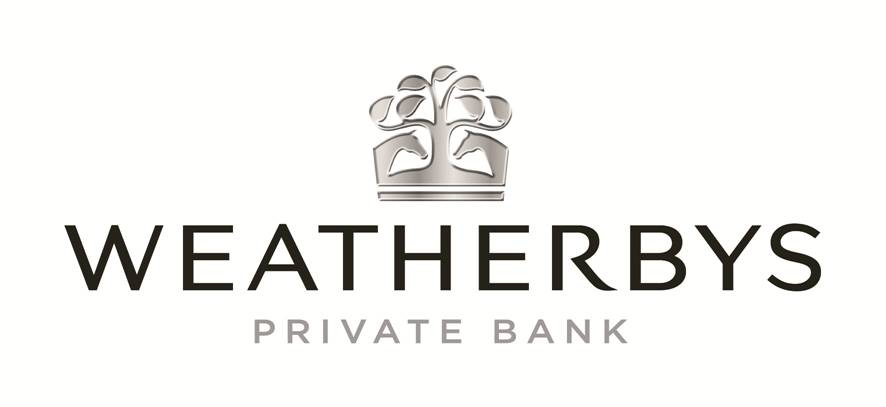 A private bank with a traditional attachment to the horse racing industry has evolved, making a series of hires and setting its cap at clients eager for personal-service banking.
With so much attention focused on big wealth management houses and their corporate dramas, it is easy to overlook how more "below-the-radar" players that have been diligently working for decades can win an edge.
A bank that has been traditionally associated with the world of horse racing and bloodstock, Weatherbys (it has a history dating back to the 18th century) is also in some ways quite "young" with a bank licence granted in 1994 and now taking a vigorous push into the wealth space.
This, at least, is the impression judging by a number of hires that the firm, headquartered in Wellingborough, Northamptonshire in the UK's east Midlands, has made. In July, Oliver Barnett was named as associate director and new team head, reporting into new head of private banking Quentin Marshall. Barnett joined from UK boutique Signia Wealth, where he had been head of lending, and prior to that, C Hoare & Co. In Marshall's case, he was appointed earlier in July, coming after the retirement of Adrian Crichton, who has been at the bank for 11 years. Marshall originally joined Weatherbys Private Bank as deputy head in June 2015 and before that was at Coutts, and prior that, at UBS, helping to build the UBS family office group.
The name of Weatherbys has been therefore cropping up a bit more in the financial press. And so this publication wanted to meet Marshall to explore Weatherbys' future direction of travel. Speaking from his firm's elegant offices in London's West End, Marshall appeared relaxed and also excited by the opportunities he sees for the private bank.
Clients coming to the private bank, most of whom now have little connection with horse-racing (the historical business origins of Weatherbys) are typically doing so because they're "fed up" with existing offerings, Marshall said.

"We are proudly a bank; the core of what we do is private banking for relatively wealthy people. With other financial institutions rushing into other areas this leaves open a big opportunity for us," he said.
Present-day concerns about asset allocation, investment ideas and regulatory issues such as MiFID II are light-years away from the circumstances of the bank's birth. The firm traces its origins to the 1770s, acting as a body to hold the gambling stakes and other financial transactions of the horse-racing set; this process morphed into an institution with all the characteristics of a bank, and full licence from the UK regulator was granted in the 1990s.
Today, there is the Weatherbys institution that is still involved in the financial and organisational side of horse-racing – a multi-billion industry – and now a growing, separate private banking business. The latter started out in providing specific services to wealthy owners of horses, but today the majority of business and new clients are from outside that sector, even though they may get a buzz from being catered to by a firm with such a history.
"Business at the private bank is mainly coming from referrals," Marshall said. "It started out that almost all our clients were connected with horseracing but today about 90 per cent of clients are not," he said. "That has been a big shift in recent decades," he said.
The personal touch
"Our proposition to our clients is that all things are open to you," he said in the office, the walls of which are adorned by cartoons, newspaper clippings and portraits about the bank. "What's been lost is maintaining a proper, human-to-human relationship," he said. Banks are, he said, under pressure to load more clients onto each relationship manager, while Weatherbys aims at a relatively low client/RM ratio, he said, although Marshall drew back from saying if the firm has a specific upper limit.
So how can a bank run a competitive business if there is a high focus on people when the sector is under regulatory and other cost pressures? One reason, Marshall replied, is that Weatherbys benefits from its Northamptonshire HQ being a centre for much of its back- and mid-office operations and other work. Being out of London takes out a significant cost burden that certain other banking groups don't enjoy, he said.
"We find we can undertake our business profitably and can do it swiftly," he said. (When asked, the bank declined to state its assets under management.)
At present there are about 30 people at the bank's London offices out of a total payroll of around 200 staff.
Simplicity without being restrictive seems to be the approach of the bank. Rather than try and offer a range of clever-seeming investment products in-house, Marshall said his colleagues lead the conversation with advice to tease out customer requirements and then execute investments in portfolios by using index-tracking instruments and avoiding tactical asset allocation changes. "Strategic asset allocation works and rebalancing [of a portfolio] works," he said. Taking such an efficient approach cuts costs considerably, he said. For clients who need active management, the firm works with three of the best external private client managers, which are constantly reviewed to ensure they remain fit for purpose.
Marshall said he and his colleagues are "super-allergic" to conflicts of interest – the firm doesn't sell third-party funds; it provides asset finance, residential mortgages and has a simple, easy-to-see fee structure – based on minimum fees and which aren't reliant on outcomes, such as performance, he said.
Family affair
Weatherbys is a seventh-generation bank, putting it in a position where only rivals such as C Hoare & Co can now boast the same family-ownership model to the same extent, perhaps. Johnny Weatherby is company chairman (appointed in 1993). His brother Roger Weatherby, meanwhile, became chief executive of Weatherbys Bank in 2000.
The dynastic connections and continued hands-on involvement of family members in leading the bank is a real differentiator, Marshall said. "It is a key aspect of how we behave to clients and also from a strategic corporate perspective," he said.
The last few years have seen the expression "skin in the game" be associated with the need for people who run banks to own, manage and take responsibility. All banks may at times prove to be a bumpy ride, but it appears that this is a bank managed by people determined, as they say in the "Sport of Kings", to stay the course.