Offshore
GUEST ARTICLE: A Look At Guernsey's Privately Owned Trust Companies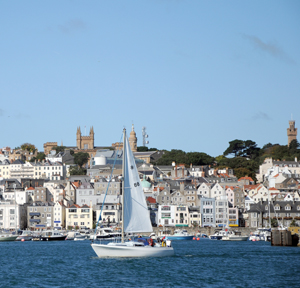 A new IHT regime also provided the opportunity for the establishment of new trust structures which will qualify as excluded property trusts.
International financial centres are in a constant battle for business, crafting new structures they hope will appeal to individuals and organisations far and wide. To some degree IFCs resemble companies competing for market share. They trade as much on reputation and reliability as they do on cost. There's a penalty to be paid if reputation is damaged by scandal or, less dramatically, by shoddy service. On the positive side, a reputation for speedy, efficient and friendly service can carry a jurisdiction through even when conditions turn rough, as happened in the aftermath of 2008.
One such IFC is Guernsey in the Channel Islands. It stands in an intriguing situation, given its status as a Crown Dependency with its own legal system, connections to the UK and proximity to France. The island has secured the kind of access to the EU via its third-country "passport" status for funds (Alternative Fund Managers Investment Directive) that UK negotiators on Brexit might envy.
Members of Guernsey's financial services sector don't seem afraid to get the gloves off over recent controversies, such as the leak (or theft) of data from offshore centres, as in the "Paradise Papers" and "Panama Papers" sagas. For example, Dominic Wheatley, chief executive of Guernsey Finance, made his views on such matters starkly clear a few days ago: "The release of the stolen documents, dubbed by the media as the 'Paradise Papers', is an illegal hack of files and unacceptable. The sensationalist reporting is deliberately designed to undermine the legitimate business acts of offshore centres."
So what is the general direction of travel in Guernsey? The author of this item, Natasha Kapp, partner at offshore law firm Carey Olsen, takes a look at what she says Guernsey is doing right, and where it could improve. The editors of this news service are pleased to share these insights with readers; they don't necessarily endorse all such views and invite readers to comment. Email tom.burroughes@wealthbriefing.com
2017 has seen a number of dynamic drivers for business growth in Guernsey's private client sector.
The Guernsey fiduciary industry continues to see consolidation with multinational organisations (often private equity backed) acquiring or expanding their Guernsey presence and this trend is likely to continue. An interesting upshot is increased interest in Guernsey's privately owned trust companies which are seeing increased business flows and corresponding opportunities to expand.
The Crown Dependency has positioned itself strongly, as a well-regulated and transparent jurisdiction with more than five decades of fiduciary experience, numerous well qualified practitioners and quality professional support. This is important in the light of external political pressure and international tax transparency initiatives, such as CRS and the need to demonstrate substance offshore. The first quarter saw especially high activity levels in the face of changes to the inheritance tax regime in the UK and, in particular, the extension of IHT to residential properties. Whilst some structures were terminated and/or properties "de-enveloped", in many cases we found that structures holding high and ultra-high value UK residential properties were not being unwound. This is in line with the more general trend that tax planning is not the primary driver for many of these structures and that other objectives of asset protection and succession planning are taking precedence.
The new IHT regime also provided the opportunity for the establishment of new trust structures which will qualify as excluded property trusts.
Global standards have opened up access to many jurisdictions where Guernsey may previously have been regarded as non-compliant. As a result new business flows are being seen, for example, from Latin America. Other new or expanding markets include the Middle East, Southern Africa and other emerging high growth regions, where political and economic uncertainty means Guernsey's longevity, stability, and reliable court system are real draw cards.
As a result of increased regulatory and reporting requirements worldwide and associated complexity of managing and administering structures, we are finding that clients with existing Guernsey connections and service providers are choosing to consolidate and streamline existing structures and entities into a single jurisdiction and choosing Guernsey. Equally, we have seen a number of significant structures and entities with no prior Guernsey connection relocating their entire structure and migrating entities to Guernsey from less well-regarded jurisdictions.
The number of ultra-high and high net worth individuals continues to grow globally year on year. These individuals and their families are internationally mobile with assets located in various jurisdictions. They require sophisticated solutions to address their particular, often complex, needs and there has been a considerable increase in the demand for Guernsey private trustee services. The private trust foundation has proven to be one such innovative solution for the provision of private trustee services offered in Guernsey and we are also seeing a notable increase in the demand for family office services and number of new family offices being set up with a base on the island.
The relatively small number of foundations registered to date belies the success of the introduction of foundations in Guernsey in 2013. Whilst relatively low in number, many of the foundations which have been registered hold exceptionally high value assets, the management and administration of which is taking place in the jurisdiction. As hoped, foundations are introducing clients from new non-common law jurisdictions to Guernsey and as a result to the wider trust and corporate services offered; as well as being used as an innovative solution combined with trusts and other vehicles for a variety of purposes.
One such purpose is philanthropy. Modern day philanthropists are looking for innovative ways in which to structure their philanthropic endeavours. Their prime focus is often not the tax advantages of charitable status, but rather a desire to effect social change or promote political reform or other causes. They are often highly successful entrepreneurs who wish to be actively engaged in the running of the philanthropy during their lifetimes and have experience and knowledge of using for profit vehicles to generate the wealth which they intend deploying in pursuit of their philanthropic objectives. A number of substantial philanthropic foundations have been established in Guernsey recently and there has been a noteworthy increase in demand for information regarding services and expertise in this area on the island.
Recent events demonstrate that the private client sector continues to thrive and develop and long-established jurisdictions like Guernsey, with its proven track record and well-regulated, transparent regime are attracting interest from around the world.