UBS To Nominate Former KPMG Senior Figure To Board
Tom Burroughes, Group Editor , London, 8 December 2017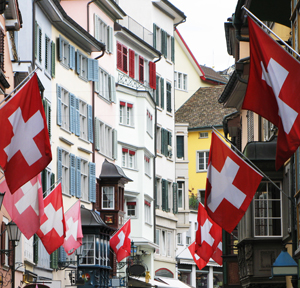 The latest moves and appointments in the global wealth management sector.
UBS is to nominate a former chairman of KPMG's global financial services practice to its board. The election is due to be held at the Swiss bank's annual meeting, on 3 May 2018.

The nominee is Jeremy Anderson. He held the KPMG role from 2010 to 2017 and has spent more than 30 years working with the banking and insurance industry in an advisory capacity, covering a broad range of topics, including strategy, audit and risk management, technology and operational transformation, mergers and bank restructuring.

Anderson was appointed to lead KPMG's UK financial services practice in 2004, taking European leadership responsibilities in 2006 and global leadership in 2010. Prior to that he served as a member of Atos Origin's group management board and as head of its UK operations after Atos acquired KPMG Consulting UK in 2002. Anderson led KPMG's UK consulting business as chief executive from 1999 to 2002, having previously been a partner in its financial services business.