People Moves
Scalable Capital Names New CIO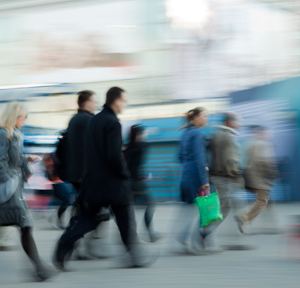 The new hire joins the firm from Allianz Global Investors.
Online wealth management firm Scalable Capital has appointed Thiemo Krink as chief investment officer. This is a newly-created role.
The new CIO joins from Allianz Global Investors, where he was the European head of portfolio risk and most recently worked as a portfolio manager for multi-asset, alternative and insurance strategies, the firm said in a statement.
Prior to joining Allianz SE, he was an associate professor of computer science at Aarhus University in Denmark.
Krink will focus on the quantitative-and algorithm-based investment approach of the digital wealth manager, working closely with co-founder and scientific advisor professor Stefan Mittnik, as well as the rest of the management team.
"Thiemo Krink's profile is a perfect match to what we were looking for. He brings with him a wealth of experience in investment and risk management, a technical and interdisciplinary background as well as a real passion for software development, all of which will help us to further accelerate our growth in the fast-paced financial technology sector", said Adam French, co-founder and chief executive of Scalable Capital.
Scalable Capital has offices in both London and Munich, and has assets under management of over €500 million ($587 million).