Rebranded Trust, Family Office Specialist Widens Footprint With Zurich Office
Tom Burroughes, Group Editor , 14 December 2017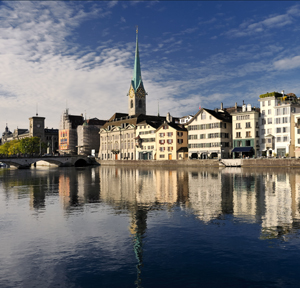 Accuro, the name of the business created via a MBO, sees opportunities for growth in Switzerland, hence its new office in Zurich.
Accuro, the trust and family office specialist formed out of a management buyout earlier this year, has opened a Zurich representative office. The office will be led by Kripa Sethuraman as head of family office business, based in the Swiss city.

The organisation said the move is a "logical step given the significant opportunities offered by the Zurich wealth and estate planning market". Accuro said it is widening its range of activities into non-fiduciary services through support for wealth owners, family office executives and their advisors in areas of asset reporting, administration and consolidation as well as risk and project management.

Sethuraman most recently international partner at the Family Office Exchange, followed by the Quilvest Switzerland family office. She holds a BSc in Foreign Service from Georgetown University, Washington DC and a MSc in Economics from the London School of Economics.

"Kripa brings to Accuro more than 15 years of relevant experience in global family office strategy, consulting, and business development. She will be responsible for developing a broader strategic offering for our clients," Xavier Isaac, chief executive of Accuro, said.