People Moves
Who's Moving Where In Wealth Management? - FCA, Hargreaves Lansdown, Others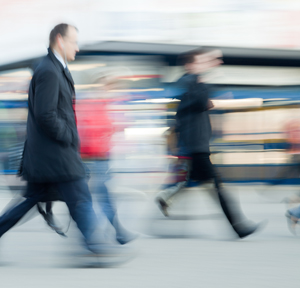 The latest moves in wealth management across the UK, Europe, Middle East and Africa.
Financial Conduct Authority
The Financial Conduct Authority has appointed Nausicaa Delfas as the executive director of international.
In this role, Delfas will be responsible for setting and growing the FCA's strategy for international engagement, and leading its delivery.
This will involve leading relationships with foreign regulators, governments and other stakeholders, and facilitating the FCA's work to shape the global regulatory agenda and international policy.
She will also be leading the delivery of the FCA's response throughout the process of withdrawal from the EU, providing technical support to HM Government, and continuing to work closely with EU27, international regulators and the financial services industry, to ensure a smooth transition.
In light of the importance that the FCA places on international engagement, Delfas will be a member of the FCA's executive committee, reporting to its chief executive.
Delfas has been acting chief operating officer and a member of the FCA's executive committee, since November 2016. She is a solicitor, having trained and qualified at law firm Freshfields in London, where she specialised in EU and financial services law.
TMF Group
Netherlands-headquartered TMF Group, a financial services firm which provides funds, and other administration services in the wealth management space, has signed former football referee Pierluigi Collina to be a global brand ambassador.
Collina was named FIFA's "best referee of the year" six times in a row, and has officiated at both World Cup and Champions League finals.
TMF Group said in a statement: "His decisiveness, authority and understanding of the rules is seen as an ideal fit for TMF Group, much of whose work revolves around helping their 15,000 clients navigate overseas regulatory regimes."
Collina will work alongside Sir Ranulph Fiennes, himself appointed as a TMF Group ambassador in 2016.
Hargreaves Lansdown
UK-based financial services firm Hargreaves Lansdown has appointed Deanna Oppenheimer as a director with immediate effect. She will also join as a non-executive chair and chair of the nomination committee, with effective 7 February.
Oppenheimer is the senior independent director and chair of remuneration committee of Tesco, non-executive director and chair of the remuneration committee of Whitbread, and as a non-executive director of AXA Group and Worldpay. In the last 5 years, she has also held a directorship at NCR Corp.
According to the firm, she will cease two of her roles by mid-2018 and these will be announced by the respective boards at the appropriate time.
Also, Mike Evans will stand down as non-executive chairman and retire from the board, with effect from 7 February. Chris Barling will stand down as a non-executive director and the senior independent non-executive director ("SID") from the same date.
The firm has appointed Shirley Garrood as SID, with effect from 7 February 2018.
Evans joined the board of Hargreaves Lansdown in September 2006 prior to the IPO in May 2007. Barling has served on the board since August 2010 and as the SID and chair of the remuneration committee since October 2013.
LJ Partnership
LJ Partnership the London-headquartered private wealth partnership, has appointed Susan Geddes as a managing director of structured finance in its real estate team.
Geddes has more than 30 years of experience in the real estate finance market, and joins after ten years in Santander's corporate banking division, where she was managing director of structured real estate finance.
Before joining Santander, she worked for Bank of Scotland for 19 years, latterly as head of real estate finance.