Strategy
Julius Baer Smiles On Scotland's Wealth Sector Potential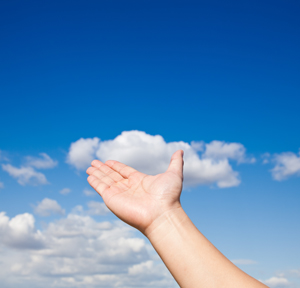 Julius Baer's head of UK regions talks to WealthBriefing about the firm's Scottish expansion, announced a few days ago.
Scotland's growing pool of small-and medium-enterprises and entrepreneurs are driving liquidity events – and this presents significant opportunities for Julius Baer, Calum Brewster, the Swiss private bank's head of UK regions, told this publication.
Earlier this week, Julius Baer announced it will open a new office in Edinburgh, adding five wealth managers to support its expansion in the region.
"Two-thirds of the UK's wealth sits outside London and the Southeast, and it is therefore important for us to be in those markets," Brewster told WealthBriefing in a phone interview. "Scotland is an important part of that; business there is buoyant. We are seeing real entrepreneurial spirit in Scotland, supported by major universities. SMEs are also critical, and they are proving extremely successful."
He continued: "This groundswell of businesses are doing extremely well, and that growth is generating opportunities for liquidity events. In turn, this is generating inward and international investment, which requires advice."
Julius Baer isn't just bullish on Scotland, but the UK in general, Brewster said, adding that the Zurich-headquartered bank "has no fears in relation to Brexit".
"Quite the opposite, in fact. We feel it presents an opportunity for us," Brewster said. "It's a nice scenario. Julius Baer is a Swiss bank, and Switzerland sits outside the European Union. Scotland complements this, and both have roots in banking."
As a result, the bank "sees staff figures growing across the whole of the UK," he added, without giving specific estimates.
Julius Baer's move will see it competing for business in Scotland with the likes of UBS Wealth Management, the world's largest wealth manager, which last week announced it would aim to double its headcount in Scotland over the next two years. Groups such as Standard Life Aberdeen, the UK's largest asset manager, and Coutts' Adam & Co also have headquarters in Edinburgh.
The Swiss bank's push into the regions puts it in the same bracket as a number of other private banks and wealth managers that have opted for a regional footprint strategy in recent years. Domestic players such as Coutts, Kleinwort Hambros and Barclays operate across the UK, for example. Julius Baer purchased part of the non-US wealth business of Merrill Lynch about five years ago, and in the 1990s Merrill Lynch had built out a UK presence, only to retrench when the dotcom bubble imploded. So the push-out by Julius Baer today in some ways represents a return to the regions. Other senior executives at Julius Baer have stressed to this news service that they are in the UK for the long-term and are not rushing to expand at all costs but patiently hiring local talent and buildng a profile.
Local leadership
Julius Baer's new branch, expected to launch in the second quarter of this year, will be headed by Gordon Scott, the firm's recently-appointed team head of Scotland, Northern Ireland and the Northwest of England. All five recruits joining him were poached from Barclays Wealth & Investment Management, but Brewster asserted there was "nothing behind" this and that decisions were made based purely on talent.
Although Brewster said he anticipates staff numbers in Scotland to grow in the coming years, he declined to give a target figure.
"I have no interest in setting a target. I have no interest in just putting bums on seats. Building a quality business is what is critical for this proposition," he said.
Brewster added that Julius Baer has not set a target assets under management (AuM) figure for its Scottish operation.
"Businesses like ours have failed in the past when they have set targets the wrong way round," he said. "This is not a pop-up business. It is not a pilot. It is not a trial. We are here to grow a substantial business. Therefore, to set aspirations like that is not a good measure of success."
Julius Baer takes on clients with assets exceeding £1 million ($1.4 million).