Trust Estate
Wealth Industry Presses Case For Financial Privacy, Swiss Trusts Law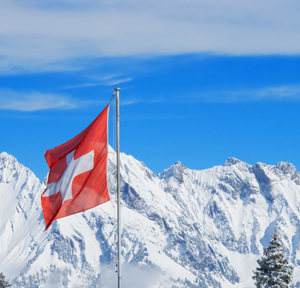 One consequence of new Swiss rules is that the trusts sector will come under a new supervisory body; a great deal of preparatory work is needed by the trusts industry and others to get ready for a new regulatory regime, he said.
Alexander Rabian, a partner at Streichenberg & Partner and chairman of the SRO Board Swiss Association of Asset Managers, or SAAM, walked delegates through the likely new supervisory regime for trustees, noting that wrongdoers will be referred to FINMA, Switzerland's main regulator. Running trusts will no longer be a self-regulated activity, he said.
Meanwhile, Alexandre von Heeren, chairman of the Swiss Association of Trust Companies, and chairman of Mandaris, urged delegates to join his campaign for Switzerland to adopt its own form of trusts law, which he said will give the country an important wealth protection and structuring tool, all the more important as Switzerland moves on from the bank secrecy era.
Van Heeren said he and his fellow industry figures have been able to convince Switzerland's government that trustees are an important part of the Alpine state's financial sector. "Various Swiss groups have said that we must have a Swiss trusts law," he said. If a Swiss law does come into being, it is unlikely to be a direct copy of the English one, Van Heeren said. True, the country does have a foundations law, but such structures have specific limitations, he said, adding: "If we don't use this chance [for trusts law] we won't have one for a very long time."
The third panel explored the finer details around trusts that hold Swiss residential and commercial property, noting some of long-standing restrictions on non-Swiss persons' ability to own residential property in the country (with certain caveats, such as EU nationals living in Switzerland). Speakers in this panel were Dr Delphine Pannatier Kessler, partner, Etude Pannatier & Quinodoz; Dr Jean-Frederic Maraia, partner at Schellenberg Wittmer, and Andrew McCallum, partner at Rawlinson and Hunter, Geneva.
On the second day of the two-day event, the first panel discussed international recognition of Swiss and Liechtenstein foundations and other structures with philanthropic purposes, including the issues of why there aren't many family foundations in Switzerland, and how to weigh up the pros and cons of trusts vs foundations. Speakers on this panel were Etienne Eichenberger, co-founder and managing partner of WISE, Philanthropy Advisors; Dr Johannes Gasser, partner, Gasser Partner Rechsanwalte, and Dr Natalie Peter, partner of Blum & Grob Attorneys.
That panel was followed by the fourth, examining the current push for transparency around financial information, automatic exchange of information agreements, and issues around data leaks, thefts and cyber-security failures. The panelists spoke, for example, about the rollout of the Common Reporting Standard global network of agreements on exchange of information, and the worries that arise about privacy. Tatiana Menshenina, partner at Withers, noted wryly that Russian tax authorities chasing after their citizens' money hardly ever lose international tax cases. Klemens Zeller, executive director and wealth advisor at JP Morgan in Geneva, said clients are going through the acceptance of the new transparent financial world. Dr Hans-Joachim Jaeger, partner at EY, noted that there are some grounds for optimism about financial privacy, such as a French constitutional court ruling in October 2016 that said a public register of trusts was a disproportionate breach of privacy. In addition, the revelations by former US contractor Edward Snowden that the US National Security Agency spied on US citizens has revived recognition of the need for privacy, he said.
Withers' Menshenina said some people are thinking of mounting legal challenges to some of the demands for private information. "There is a need for a judicial challenge and that needs to be initiated by someone," she said.
Towards the end of the conference, panelists discussed the world of citizenship-by-investment, aka "golden visas". The panel witnessed a sharp difference of views, with some saying such programmes had a valuable role to play for those living in politically unstable places, while another viewpoint was that these schemes were open to abuse. Panelists for this segment were James Corbett QC, senior counsel, Kobre & Kim (UK); Guillaume Grisel, partner, Bonnard Lawson, and Dr Peter Krummenacher, partner of Henley & Partners Switzerland.
The panel discussed how to separate the "good" from the "bad" in citizenship programmes. Dr Krummenacher spoke of how these schemes put more choices in front of people, such as where their children are educated. "They are a powerful tool to move around the world," he said.
Corbett warned delegates about what he sees as unintended effects. For example, there are problems when people used criminally-obtained funds to buy citizenship, he said. In such a case, does the acquired citizenship become "null and void"? he said. He also dismissed the argument that such programmes aided a person's physical safety, saying he could think of no cases where such schemes would make a difference. "This is a fashion accessory – a solution to a non-problem," he added.
In Dr Krummenacher's case, he said he sees clients increasingly looking at such programmes as a form of "insurance".